COVID 19 first found in China in the month of December 2019. Now it is April'2020 and the whole world is lockdown. At least 50% of the world population is staying at home.
Going outside of home is restricted except an emergency.
Till today 1.8 million people have infected with the pandemic coronavirus and a hundred and fifteen thousand people died just within the four months.
In many cities, big hotels have turned into hospitals for a temporary period of COVID 19 treatment.
It has been at least 4 weeks, all the major airlines just stopped their operation, most of the hotels and restaurants are not in operation.
The tourism business has become stuck and almost 70% of workers are now jobless.
Many world-famous supermarkets can't run their operation nowadays. They have canceled their productions in China, Bangladesh, and Vietnam.
Final thoughts are if we could not run, airlines could not fly, road and water transports can't move, hotels, restaurants, supermarkets and many other industries could not run their business for a long time, the world economy will go in the deep coma, that we never have seen before.
What Type of Economic Crisis We May Have to Face
In the next few months we may have to see that millions of people are unemployed. Almost all the commercial organizations will face serious economic crisis. Many of them will be unable to run their operation for cash flow crisis.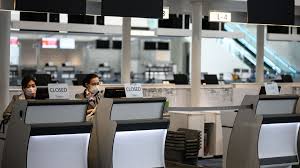 We may also find that many commercial organizations will be bankrupt.
World trade is going down and it will continue for next few months.
Situation may go to worse and we may have to face famine.
In the one side we will find that farmers are producing foods and vegetables and on the other hand they can't sell their products as the supply chain management already broken down.
Millions of people will face serious cash flow crisis in the next few months, though all the Governments have declared some emergency stimulate packages.
But in my opinion, the stimulate packages are not enough for recover the world economy.
How The Governments are trying to handle the Coming Economic Crisis
Around the globe the Governments declared lockdown, shutdown, in their countries. They also have declared some trillion dollars stimulate packages for their economy.
But the declaration of this type of stimulate packages are not enough for the recovery of the world economy.
What are the Problems with the Stimulate Packages
Just think, the Governments will fund to the commercial organizations in a very low interest rate. This is definitely a very good step. But when the total system of backward and forward supply chain management is not working due to the lockdown, how they will run their business. The stimulate packages will increase their liabilities only.
What are the Alternatives
In my opinion, Governments should not declare any stimulating packages. I.O they can offer all emergency requirements like food, medicine, house rent, electricity, gas to their citizens for the next 2 to 3 months.
If the Governments can offer all emergency requirements to their citizens, they can easily handle the lockdown of their cities.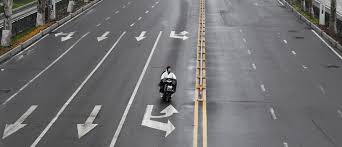 Now, many organizations are open in the lockdown. On the one hand the pandemic COVID 19 is spreading as the many commercial organizations are operating and the employees are going to their workplaces. On the other hand the commercial organizations that are now operating in the lockdown situation, they can't make profit.
If the Governments can offer all emergencies like food, medicine, etc to their citizens' door and shut down the rest of all organizations in the lockdown time, it may be able to give good results. This may help to reduce the spreading of COVID 19 among the people.
If the Governments can control the spreading of pandemic COVID 19, it will also be helpful for our economy.
Anyway, now time to find out the solutions.
Economic Solution in the COVID 19 Crisis
On one hand, COVID 19 is destroying our business and economics, and on the other hand, it has come with many new opportunities. If we can utilize these opportunities, we may recover our business and economy within a short time.
Let's see what opportunities have come in the COVID 19 economic crisis
Agriculture
Online Services
App-Based Services
eCommerce
Agriculture
Now time to give some extra attention to our agriculture sector. Agriculture is the one and only sector that can ensure our food safety.
In the COVID 19 lockdown, you may understand that when all industries are shutdown, only agriculture sector is running its production.
In the next few months you will find that the demand of organic food is increasing comparing to genetically modified food.
So, if you start working in the agriculture sector and try to increase production of organic food, it will be helpful for you, your family and the society.
Online Services
After the COVID 19 attack, you must notice that, many of us are working from home or remote area. In the near future many companies will hire temporarily freelancers, who can work from home.
If you are an employee or employer, you can offer many type of online services like online marketing, digital marketing, animation works, video editing, designing, and many more.
Actually whatever experience you have, you can offer that service online.
In the near future world trade and economy will be online based. So, if you can start any kind of online service, it will boom within a very short time.
App Based Services
Already we are using many app based services like Uber, food panda, and many more. It will grow rapidly.
After the COVID 19, the working system will change and people will be depended on app based services.
People will buy products or services from apps. Many local businesses will start using app based services.
For example, now all ecommerce businesses deliver their products by their own or they hire courier like DHL or Fedex. But all these are very costly.
If you can develop an app just like Uber, and people who are moving from one area to another area for their own work, they will use this app and will deliver ecommerce products within their reach.
Ecommerce
I think, you have already noticed that in the COVID 19 crisis ecommerce business is booming. The supermarket giant Walmart are now hiring 100 thousand people for their online business.
As the people are working from home, they are just buying products from online stores i.o physical stores.
This ecommerce business will grow very fast as the pandemic COVID 19 has changed our lifestyles.
End Words
Now we are going to face such type of economic crisis within the next few months, that we never seen before.
I have given some ideas from my experience so that we can run our economic cycle. It is very much needed to run the cycle.
You can also share your ideas and knowledge, so that, we can move our economic cycle.
Related Articles
Summary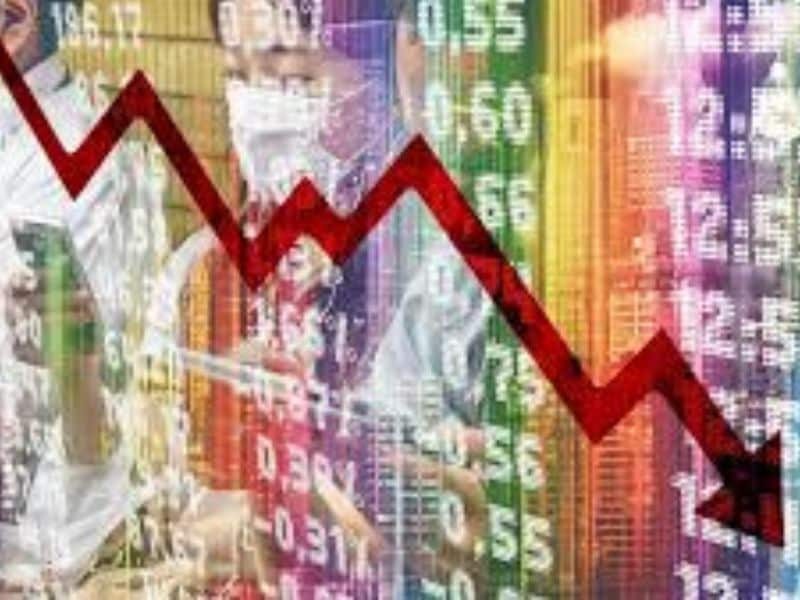 Article Name
COVID 19 – Economic Crisis, Solutions and Opportunities
Description
COVID 19 – Economic Crisis, Solutions and Opportunities. If we can take the opportunities, we can recover our business and economy fast.
Author
Publisher Name
https://osdigitalworld,com
Publisher Logo