Everything starts with conversations. The UK's number 1 telemarketing podcast is teaching us about making our business conversations count. And loyal listeners are turning to host Wendy Harris for more tailor-made training! Telemarketing generally means contacting customers and prospects by telephone but can also include the use of fax or the Internet. There are two main categories of telemarketing.
Business-to-consumer (B2C) and
Business-to-business (B2B).
Why Telemarketing is Important?
It is a widely used method to contact people to promote products or services, raise money for charity, gather information, generate leads, and conduct surveys. With new technologies, the term also includes video conferences, which in most cases take place with existing customers.
According to the UK's Direct Marketing Association; "The average return of investment for B2B telemarketing is £11 for every £1 investment. But ROI (return of investment) can be achieved at 12000% if the phone calls reach people.
The UK's Number 1 Telemarketing Podcast is Teaching Listeners about Making Conversations Count
Making conversations count is the UK's number 1 telemarketing podcast and is brought to you by telemarketing trainer Wendy Harris from WAG Associates. You can listen to it on Apple Podcasts. It features honest, real-life stories with business leaders.
Regularly you will get updated podcasts with the practical experience of business leaders. It will help you to find and speak to the right people, get more meetings, call-backs, and sales, and create long-lasting business relationships.
What you will get from the Podcast?
In the podcast, you will get to know the tips and tricks to find the right contacts, how to get your messages across in the right way, understand the value in other people's words, what notes to keep and what not to, and authentic communication.
What you learn from the "Making Conversations Count" podcast:
You will get more sales
People will know who you are, and they will think you are awesome. This makes your sales task easier.
If you do it right, building relationships can be rewarding, and if you find it fun, you will find it easier and get even better results.
Turn negatives into positives.
Read More Articles
Summary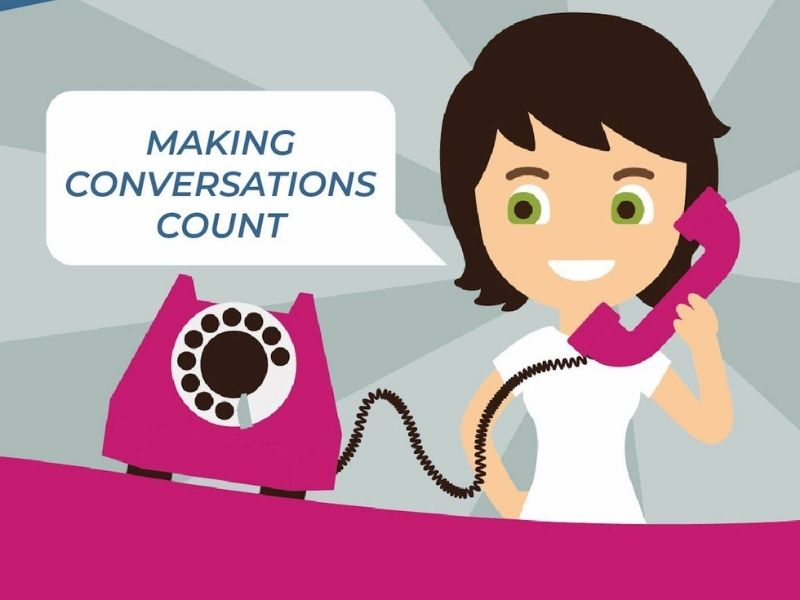 Article Name
The UKs number 1 telemarketing podcast is teaching listeners about Making Conversations Count!
Description
Everything starts with conversations. The UK's number 1 telemarketing coach is teaching about marketing conversations count. They are offering custom-tailored to suit your needs.
Author
Publisher Name
Publisher Logo