Invented by accident by a German scientist at the end of the XIX century. Forgotten. Reborn thanks to the world's economic crisis. From American apparel companies saved by plastic polyvinyl chloride to 1960s fashion trends and the celebrity industry. How did PVC plastic garments come into being as we wear them today? Vinyl special- Futuristic clothes come from PVC.
In the late 1920s, PVC vinyl material first found use in merchandise manufacturing throughout the United States. Upon the 1929 worldwide financial crash, clothing companies were unable to sustainably carry on, thereby making natural rubber finishes. Given the ongoing recession, they ultimately had to seek affordable alternatives for waterproofing. Vinyl chloride plastic was introduced into everyday life thanks to a company that had been producing tires. BFGoodrich struggled so much after the financial crash that the board had to hire Waldo Semon who turned the polymer of vinyl chloride into a flexible, jellylike plastic—PVC.
Who put the first plastic layer on clothing, and who took advantage of this revolutionary material in mainstream fashion?
It took nearly four decades for fashion designers to acknowledge the valuable vinyl PVC as the ideal substance for the 1960s cutting-edge fashion era. Almost every fashion house began designing modern attire after Paco Rabanne presented PVC in his projects in 1966. The most well-known examples are André Courrèges' PVC raincoats, and Pierre Cardin's PVC coating on tweed. Mary Quant launched the first vinyl shoe line. Her "Quant Afoot" line was the season's must-have trend in 1967 footwear fashion. Having PVC apparel and footwear was considered a rebellious move against normal fashion trends at the time.
Plastic clothing, PVC lingerie, vinyl shoes – timeless fashion trends
In modern times, superstars wear PVC clothing as part of their overall personality and fashion sense. The streets get inspired by celebrities and follow their cues. Smoking PVC dresses are shown on global stages in a variety of stylizations and contexts. We don't see bold PVC fetishism anymore, but high-fashion international models in vinyl gloves and PVC lingerie, well-paid actors and actresses in PVC accessories, or singers in full PVC outfits in their video clips. High-gloss PVC shines bright on the streets, on television, in video clips, and on social media. The 1960s must-have trend is coming back every now and then. Shiny plastic-coated fabrics attract the attention of fashion designers who love to go back to the roots and model their collections on the legendary Paco Rabanne, André Courrèges, or Pierre Cardin.
Summary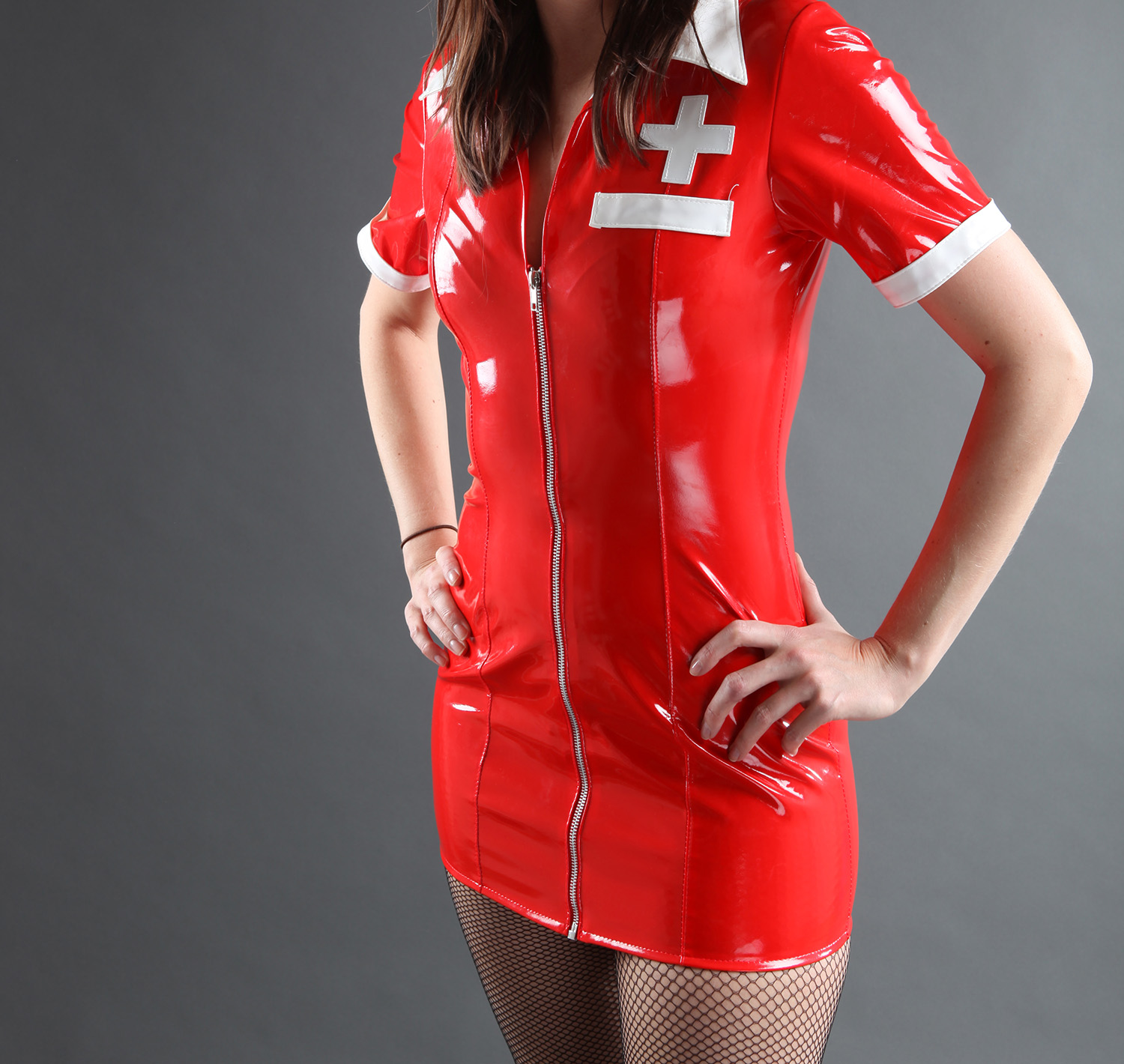 Article Name
Vinyl special - Futuristic clothes come from PVC.
Description
In the late 1920s, PVC vinyl material first found use in clothes manufacturing throughout the United States. Vinyl special - Futuristic clothes come from PVC.
Author
Publisher Name
Publisher Logo