The rise of remote work and global business provides incredible opportunities for multi-lingual professionals to leverage their language skills through remote translation jobs.
Whether translating documents, subtitling videos, transcribing audio, interpreting calls or teaching language – demand has exploded for virtual translation services. This allows qualified linguists to earn income with flexible remote work.
This guide covers everything you need to know to launch a thriving career in remote translation jobs, from required skills and training to finding remote clients and excelling as a virtual translator. Read on to learn how to turn your multilingual abilities into rewarding work from anywhere!
Why Remote Translation Careers Are Booming
First, what key trends are fueling so much demand for remote translation expertise?
Expanding global business – With more companies operating globally, translation and localization needs have surged to reach broader markets.
Rise of remote services – Enabled by technology, purchasing professional services is now commonplace, expanding possibilities for remote translators to find work.
Increased multilingual content – Brands recognize the need for localized sites, marketing materials, support content and more translated assets.
Growth in global tourism – More people traveling internationally raises needs for travel-related translation of guides, brochures, signage, and websites.
Technology improvements – better translation software, video call capabilities, file sharing and other tools improve productivity for remote translators.
Educational content demands – More online learning platforms require professional subtitles, transcripts, and translations for global audiences.
Telehealth expansions – Doctors increasingly serve patients in other countries, driving medical interpretation needs.
The volume and variety of translation projects available provides endless remote work options for qualified linguists across diverse industries and use cases.
Why Translation Works Well Remotely
What makes translation such a natural fit for remote work compared to roles that require physical proximity?
Several inherent aspects of translation align perfectly with remote collaboration:
Language skills stay consistent – Unlike many occupations, translators maintain full capabilities working remotely or onsite. Geography does not affect expertise.
Asynchronous and written – Much translation involves written translation of documents that can be done asynchronously with flexible scheduling.
Telephone interpreting – Real-time telephone/video interpretation is now commonplace to enable remote sessions across language barriers.
Digital file handoffs – Translators can receive and submit files electronically through convenient transfer platforms.
Translation tools adoption – Improved CAT tools like SDL Trados enable more efficient translation and collaboration across remote teams.
Established process – Most translation follows a clear process from assignment to research to translation to proofing. Straightforward to coordinate virtually.
Output-focused work – Translators are judged on quality end translations rather than time logged or activities. Results, not presence, matters.
With the right preparation and technology, multilingual professionals can maintain their full capabilities while working as virtual translators. Geographic limits disappear.
Diverse Remote Translation Career Paths
Common perceptions of translators primarily involve written document translation, but diverse remote opportunities exist across specialties:
Written Translation – Convert digital texts like websites, documents, books, marketing materials and more from one language to another through writing.
Software and App Localization – Translate software, apps, game interfaces and other digital products into target languages for localized user experiences.
Website Localization – Beyond just translating text, adapt site UI, imagery, and experiences across cultures to resonate in new markets. Consider cultural nuances.
Subtitling and Captioning – Add translated subtitles and captions to video and audio content for global audiences. Requires time stamping each line.
Interpretation – Orally interpret speech between speakers of different languages in real-time, either in-person or via phone or video calls.
Transcription – Create written transcripts of audio/video content in a different language, preserving intent and context. Common for market research insights.
Translation Quality Assurance – Review translations by editors for accuracy, formatting consistency and compliance to style guides. Proofread and correct errors.
Translation Tools Management – Manage translation memory databases within CAT tools and optimize machine translation engines by training with examples.
Language Teaching – Tutor students in your fluent languages, either privately or through platforms like online education companies and language learning apps.
Multilingual SEO – Optimize translated websites and content for keywords in each target language and adapt for search engine algorithms globally.
With diverse opportunities like these, experienced polyglots can find rewarding remote translation work aligned to personal interests and skillsets. Match your specialization to demand.
Also Read
Required Skills and Qualifications for Remote Translators
What foundational skills should you develop to open a breadth of remote translation and localization career options?
Here are key translator skills and qualifications to build:
Fluency in multiple languages – Work between language pairs you have native or near-native proficiency in reading, writing, listening, and speaking. Total fluency is vital.
Grasp of language nuance – Understand idioms, dialects, slang, expressions inherent in each language to capture true meaning and intent. Translation is more than just word substitution.
Cultural fluency – Grasp cultural contexts and regional differences across languages to localize translations accordingly. Avoid literal translations that miss nuanced meaning.
Specialized vocabulary – Develop familiarity with key industry terminology needed for niche translations in your focus areas like legal, medical or tech translations.
Research skills – Ability to quickly research elements you are unsure how to translate appropriately and confirm chosen translations are contextually accurate.
Technology proficiency – Learn how to utilize computer-assisted translation (CAT) tools and other key software for professional translators to enhance efficiency.
Writing and verbal skills – Convey complex concepts clearly across languages in writing and speech. For interpreters, public speaking and active listening capabilities are crucial.
Time management – Juggle deadlines and prioritize effectively, especially for real-time interpretation. Planning prevents getting overwhelmed.
Sharpen these core translation skills through education, immersion, professional experience, and tools to open diverse remote career possibilities.
Getting Started as a Remote Translator
Once you have a foundation of multi-lingual and specialized skills, what steps do you need to take to start working professionally as a remote translator?
Follow this general roadmap:
Get accredited – Obtain accredited certification in core translation skills to demonstrate your qualifications. Programs are available through entities like the American Translators Association.
Gain experience – Before independent contracting, build your resume with relevant translation experience through internships, college programs, pro bono work or entry-level positions.
Create a portfolio – Compile examples that highlight the quality of your translation work like academic papers, websites, marketing materials, or interpreting audio clips.
Outline services – Determine the exact translation and localization services you will offer across language pairs, industries, and modalities like interpretation or subtitling.
Establish rates – Research typical per word, hourly or per project rates for your services based on languages and specialties to price competitively. Consider building tiered packages.
Find remote work – Begin actively applying to translator jobs and agencies. Reach out to past employers, clients, or academic connections as a start.
Get your own website – Launch a professional site highlighting services, portfolio and credentials so prospective clients can easily find you through online searches.
Sign up on freelancing sites – Join established remote work platforms like Upwork and Fiverr which contain huge demand for skilled virtual translators.
Grow your network – Connect with active translation associations and community groups to learn from mentors, find job leads and establish your reputation.
Lay this careful foundation for a thriving career as a high-quality remote translator across diverse languages and projects.
Excelling as a Remote Freelance Translator
Succeeding as a remote translator goes beyond core multilingual and writing capabilities – you must master the business and communication aspects of virtual freelancing:
Set clear expectations – Avoid misalignment by outlining exact requirements, guidelines, quality standards, style preferences and delivery timelines required upfront for each client. Leave no room for assumptions.
Ask clarifying questions – Never hesitate to request additional context, references or assets around unfamiliar phrases or cultural elements you need to translate accurately. Check understanding.
Agree on milestones and check-ins – Establish progress reporting processes like sending completed sections every few days for periodic review to ensure alignment and quickly resolve concerns.
Utilize project management tools – Use platforms like Trello, Asana or monday.com to simplify tracking translation assignments, progress, comments, and payments. Streamline workflow.
Automate your business – Use tools like PayPal, QuickBooks, Honeybook, or Wave Accounting to efficiently manage invoices, taxes, expenses, and payments while focusing your energy on translation work.
Build a style guide – Create your own style guide documenting your preferred approach to issues like localization conventions, punctuation, formatting, profanity, etc. to align with clients.
Focus on continuous learning – Continuously expand your cultural understanding and industry knowledge. For example, read medical journals regularly to improve medical translations. Stay sharp.
Stick to deadlines – Avoid delays through organized process and time management or proactively communicate necessary adjustments early. Deliver translations punctually.
Promote your services – Let existing happy clients know about expanded services and specialties. Offer referrals bonuses to incentivize new client referrals.
Aligning expectations, communicating proactively, and delivering exceptional translations will earn you a stellar reputation and loyal client base as a remote translator.
Finding Your First Remote Translation Clients and Jobs
As a newer translator, where should you start your search for those initial remote freelance or contract translation gigs to gain crucial experience?
Some proven starting points to find your first clients:
Offer pro bono translations – Build your portfolio and potential client referrals by volunteering to translate for local nonprofits or remote volunteering platforms.
Approach local businesses going global – Help neighboring businesses wanting to reach foreign markets by offering discounted translations of websites, brochures, and menus.
Join translator associations – Organizations like the American Translators Association help connect members with translation job leads and mentors. Tap their job boards.
Attending translator networking events – In-person and virtual networking within the translation community surfaces job opportunities.
Leverage personal and alumni networks – Let everyone know you are seeking freelance translation work. Associates often learn of opportunities.
Go to small businesses in immigrant communities – Offer services translating websites, signs, menus, and materials for businesses in expat communities. Build in-culture expertise.
Persistently pursuing diverse leads will help secure those first rewarding translation projects leading to client growth through referrals.
Long-Term Opportunities for Remote Translation Careers
Beyond freelancing, seasoned remote translators have many options to continue growing their careers over years:
Translation management – Get promoted to manage teams and translation processes for agencies and large enterprises conducting frequent localization.
Start a translation company – Once established, experienced translators often launch their own remote translation firms hiring out work to a team of freelancers.
Specialize – Advance into higher value niche translation work like medical, legal/government, or academic translation based on your interests and credentials.
Train machine translation tools – With expertise in language nuance, help tech companies improve automated translation tools using human intelligence.
Leverage your network – Get hired at global companies to help localize their digital experiences into languages you speak fluently.
Translation quality assurance – Build a career ensuring accuracy and cultural relevance through reviewing others' translations for companies.
Teach languages virtually – Tutor students learning your fluent languages through online education companies or independently.
Publish translated works – Translate books or research for international audiences. Self-publish your own books authored in multiple languages.
Consult globally – Apply bilingual skills consulting internationally such as through export assistance agencies that aid global business expansion.
Join eLearning platforms – Teach language and localization skills via abundant remote instructor roles at online learning companies.
Your opportunities will only increase over time as you establish your network and expertise within the translation community.
Also Read
Why RemoteHub Is a Top Resource for Translation Job Seekers
Hopefully, this guide has outlined how to start or advance your remote translation career by effectively highlighting your language capabilities. When you are ready to explore incredible remote work possibilities leveraging your multilingual skills, we highly recommend checking out RemoteHub.
RemoteHub is a leading remote job platform featuring thousands of quality virtual translation opportunities from vetted companies worldwide.
Some key advantages RemoteHub offers translators and interpreters include:
1000s of remote translation jobs – Choose from abundant openings for translators, interpreters, transcribers, localization experts, subtitle editors and more in diverse languages. New roles added daily.
Intuitive search – Quickly find relevant remote translation roles by keyword, language, skillset, company, pay rate and other filters to discover your perfect match.
Global opportunities – RemoteHub features employers across the globe in most languages – Arabic, Chinese, Spanish, French, German, etc. Work from anywhere.
Job alerts – Get notified automatically when new remote translation jobs matching your languages and preferences are posted to stay on top of new openings.
Premium vetted employers – Rest assured positions are with quality organizations, validated by RemoteHub for strong reputation and remote culture.
Resume visibility – Showcase your background and translation qualifications directly to relevant remote employers seeking your language skills.
Translation community – Join the RemoteHub community to connect 1:1 with fellow virtual linguists and translation leaders for mentorship and support.
End Words
For multi-lingual professionals, RemoteHub makes it fast and simple to unlock abundant remote work opportunities. Sign up today to propel your translation career forward!
Summary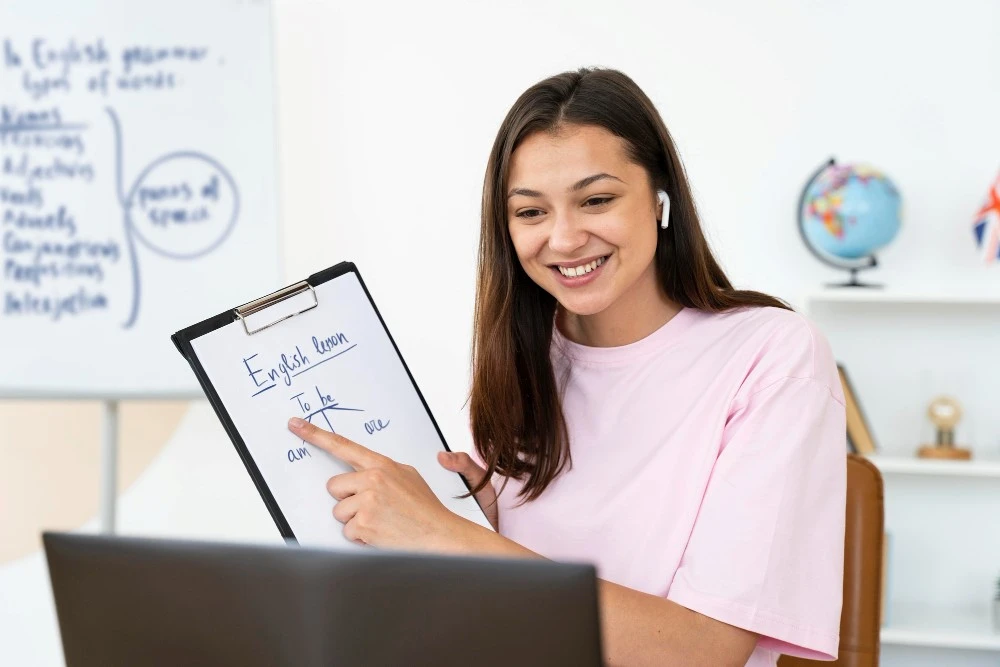 Article Name
Description
This guide covers everything you need to know to launch a thriving career in remote translation jobs, from required skills and training to finding remote clients and excelling as a virtual translator. Read on to learn how to turn your multilingual abilities into rewarding work from anywhere!
Author
Publisher Name
Publisher Logo