One area where Chat GPT has garnered attention is in creating website content and aiding in SEO (search engine optimization) efforts. In this article, we will explore the capabilities and limitations of Chat GPT, as well as how it can be leveraged for content creation and SEO promotion. Additionally, we will address concerns regarding potential penalties from search engines and discuss the future role of Chat GPT in digital marketing and SEO
Chat GPT in Digital Marketing and SEO
In recent years, artificial intelligence (AI) has made significant advancements, and one of the most notable examples is Chat GPT. This language model, powered by OpenAI's GPT-3.5 architecture, has sparked discussions about its potential applications in various domains. One area where Chat GPT has garnered attention is in creating website content and aiding in SEO (search engine optimization) efforts. In this article, we (iSKY.SOLUTIONS) will explore the capabilities and limitations of Chat GPT, as well as how it can be leveraged for content creation and SEO promotion. Additionally, we will address concerns regarding potential penalties from search engines and discuss the future role of Chat GPT in digital marketing and SEO.
What Chat GPT Can Do and What It Can't
Chat GPT excels in generating human-like text based on provided prompts. It can understand context, engage in conversations, and produce coherent and creative responses. However, it's important to note that Chat GPT lacks genuine understanding and reasoning capabilities. While it can mimic human-like responses, it does not possess true comprehension or consciousness.
Here are some SEO tools that can be accomplished using Chat GPT:
Keyword Research: Chat GPT can assist in generating keyword ideas and variations based on given topics or industry niches. It can provide insights into popular search queries and help identify relevant keywords to target in website content.
Content Generation: Chat GPT can aid in creating blog posts, articles, and other website content. By providing prompts or outlines, marketers can leverage Chat GPT to generate initial drafts or brainstorm ideas for engaging and informative content.
Content Optimization: Chat GPT can suggest optimized content structures, including headline variations, subheadings, and meta descriptions. It can assist in aligning the content with SEO best practices, such as using target keywords strategically and optimizing on-page elements for improved search engine visibility.
Topic Expansion: Chat GPT can help expand on existing topics by providing additional insights, relevant information, or alternative perspectives. This can enrich the content and make it more comprehensive, valuable, and appealing to both users and search engines.
On-Page SEO Recommendations: Chat GPT can analyze website pages and provide recommendations for optimizing on-page elements, such as title tags, meta tags, and image alt tags. It can suggest improvements to enhance the website's overall SEO performance.
Content Review and Enhancement: Chat GPT can be utilized to review and analyze existing content, highlighting areas that may require improvement. It can provide suggestions for making the content more engaging, informative, and optimized for SEO.
SEO Performance Monitoring: Chat GPT can assist in monitoring SEO performance metrics, such as keyword rankings, organic traffic trends, and backlink analysis. It can provide insights and recommendations for adjusting SEO strategies based on the data collected.
Will Google Penalize Websites for Using Generated Content?
SEO specialists are well aware that Google has a negative view of generated content on websites and may penalize them in search rankings. This raises a valid question – is it worth using Chat GPT for content generation?
In an effort to prevent students from using AI to write their assignments, OpenAI has developed a text classifier that analyzes and recognizes content created by neural networks. Tests have shown that even OpenAI's own system struggles to confidently identify its own generated texts. It can be speculated that with extensive editing, an article may not be recognized as generated. However, this is not certain.
It is also important to consider that Microsoft is an investor in OpenAI, while Google is a competitor in this context. The algorithms Google may implement to detect machine-generated texts of such high quality can only be speculated upon.
The Perfect Blend: Amplifying Content Creation and SEO with the Fusion of AI and Human Expertise
As AI technology continues to advance, Chat GPT is poised to become an integral part of digital marketing and SEO strategies. Marketers can leverage its capabilities to streamline content creation processes, generate ideas, and improve overall productivity. Chat GPT's ability to assist with SEO optimization, keyword research, and content structuring provides valuable insights and enhances the chances of higher search engine rankings.
However, it is crucial to remember that Chat GPT should not replace human creativity, expertise, and editorial oversight. It should be seen as a tool to augment human efforts rather than replace them. Combining the power of AI-generated content with human touch ensures the output is accurate, engaging, and aligns with the brand's voice and values.
Also Read
Summary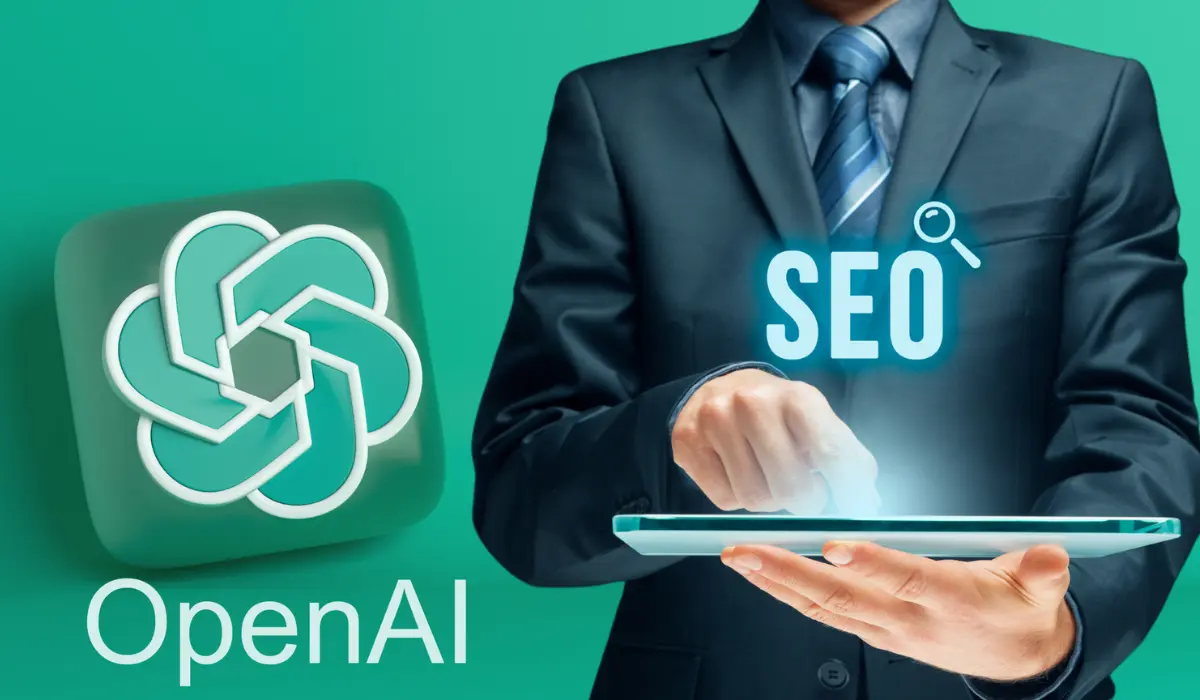 Article Name
Chat GPT in Digital Marketing and SEO
Description
One area where Chat GPT has garnered attention is in creating website content and aiding in SEO (search engine optimization) efforts. In this article, we will explore the capabilities and limitations of Chat GPT, as well as how it can be leveraged for content creation and SEO promotion. Additionally, we will address concerns regarding potential penalties from search engines and discuss the future role of Chat GPT in digital marketing and SEO
Author
Publisher Name
Publisher Logo