So you've already done your local SEO (Search Engine Optimization) keyword research and set up your Google Business Profile so that Google Maps knows about your business. Great job! But what comes next?
Read on to find out how small businesses can navigate beyond Google Maps and maximize the impact of their local online marketing efforts!
Why You Can't (and Shouldn't) Avoid Local SEO
What's the big deal with local SEO? Isn't it all SEO? Shouldn't the same tactics work for both?
Absolutely not!
Local SEO takes into consideration factors that are exclusive to a local business, such as geographic location and proximity to potential customers. This requires different strategies, tools, and approaches than traditional SEO.
To understand why local SEO is so important, all you have to do is think about your own search history.
Ever visited a new city and walked the streets looking for a restaurant? Bet you whipped out your phone and searched for something like "best burger joint in [city name]." You skipped right past the exhaustive list of restaurants nationwide and focused on the ones that were closest to your current location.
The same is true for customers looking to find local businesses like yours. Without an effective local SEO strategy, you're invisible to them—you might as well not exist.
If you're keeping your business dreams a bit closer to home instead of chasing global domination, then local SEO is your golden ticket. Wiggling up to the pinnacle of conventional SEO rankings is a marathon, not a sprint—it's pricey, time-consuming, and can feel like trying to catch a unicorn. But with local SEO, it's like having a neighborhood party where your business is the guest of honor.
The Google Maps Conundrum
Google rules the roost when it comes to search engines, and hence, it's the first port of call for small business owners vying to make a mark in their local scene. But that doesn't mean it will always be the best choice for you.
Firstly, your friendly neighborhood businesses? They're on Google Maps too. And so are a thousand others.
This creates cutthroat competition, making it as tough as old boots for small businesses to distinguish themselves. With most of the crowd swarming Google Maps, your venture might just end up being a needle in this digital haystack.
Another issue is that Google Maps' algorithms tend to favor larger businesses with more resources. This can leave small business owners feeling like they can't compete on an even playing field. Depending on your location, industry, or target demographics, other options might make more sense.
Exploring the Current Local SEO Landscape
We know local SEO can get confusing, so here's a primer on the most important things you have to know to find your way through the local search ecosystem beyond Google Maps.
Data aggregators
At the center of it all are data aggregators. These firms essentially act as distributors of a business's information. They send the company's data to hundreds of local search engines, directories, and social media sites.
The biggest data aggregator firms right now are Foursquare, Data Axle, and Localeze.
Search engines, social media networks, and business directories also act as data aggregators, such as Bing Places, Yelp, Apple Maps, Facebook, and Yellow Pages.
Remember that data aggregators don't really go much further than what you're putting out there. So it's on you to ensure your information is accurate, consistent across the board (by making sure accounts are linked), and kept up-to-date.
Don't leave your potential customers wondering, "Which phone number's the real deal? Which address is accurate? Dare I risk that email address?" It's enough to make a customer ask, "Is this hassle even worth it?"
Imagine this scenario from a small business perspective. Few can survive the whirlwind of misinformation swirling around their services. A tornado of false leads and outdated contacts can leave customers, and your business, in a state of chaos.
The best way to leverage the reach afforded by data aggregators is by keeping your citations—all mentions of your business, such as its name, address, and phone number—consistent across the web. Doing so will help customers find all the latest information about your business, which greatly increases its chances of being found.
Reviews
Your customers' reviews and ratings? They're the secret ingredients to your local SEO success.
These online reviews are the internet's version of high school coolness ranking. The more you accumulate, the more popular you become. The hip crowd hangs out on platforms like Yelp, Facebook, and other local directories, so enticing them to pen down some positive words about your business on these platforms can literally put you on the digital map.
And hey, don't just sit back and let the praises roll in. Roll up your sleeves and get typing too! Respond to every review that comes your way, and yes, that includes the grumpy ones as well. Show off that customer service charm of yours and turn those frown emojis upside down!
Links
Inbound links to your business website can dramatically improve local SEO. The honest, organic way to obtain them is by building relationships with other local businesses. If you have a blog, for instance, you could link to other websites in your content. This creates a mutually beneficial relationship that will help both of you get the word out on the streets with ease.
You could speak directly to other businesses and ask them outright if they could link back to your website. You can also get your website out there by contributing to other websites, like guest blogging or even getting involved in local events and initiatives.
On-page SEO
On-page SEO involves optimizing your website's content and design to improve visibility in organic search rankings. This can include anything from adding keywords in titles and meta descriptions, to making sure page elements such as images and videos are properly tagged.
Mobile optimization is essential here. People treat smartphones like a third arm.
From top-of-the-line smartphones that came out yesterday to large-screen tablets, all the way to first-gen units with cracked screens, your website has to be optimized for all of them. That means ensuring that text is legible on any device, images are sharp and crisp no matter the size of the screen, and links are easy to tap.
Content
We're talking engaging blog posts, eye-catching videos, fun infographics—the works. The more you've got out there, the better your chances of climbing the local search results ladder.
But remember, it's not just about the numbers—content is the key to striking up a real, genuine connection with your customers. So hit that sweet spot of interesting and relevant, whether you're celebrating industry awards, bragging about business achievements, or spreading the word about glowing customer reviews and success stories.
Trust us, people want to hear about it!
End Words
With these tips and tricks, small business owners can navigate the local search ecosystem beyond Google Maps.
There will be some wiggle room for experimentation and testing to figure out what works best for each business. So don't be scared to shake things up a bit, experiment with fresh strategies and see what really clicks for you. And don't expect an overnight miracle—mastering local search is more like prepping for a cross-country marathon.
So be sure to visit osdigitalworld.com to always stay on top of the latest digital marketing trends!
Read More Articles
Summary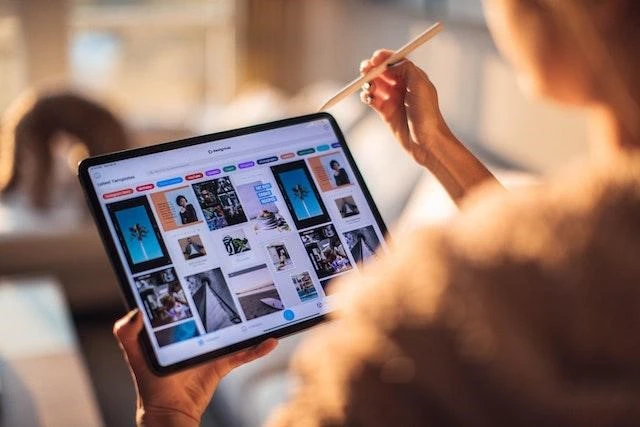 Article Name
Local SEO Beyond Google Maps
Description
Read on to find out how small businesses can navigate beyond Google Maps and maximize the impact of their local online marketing efforts!
Author
Publisher Name
Publisher Logo