If you're looking for the types of backlinks you should use in your upcoming link-building campaign, you're at the right place. SEO backlinks strategy plays a vital role in ranking keywords on the top page of the search engines.
Who doesn't want their web pages to rank higher in SERPs? Sure, marketers try to develop quality content to make this happen, but that's just half the battle. The other half requires you to promote your content and generate backlinks. How? By using an effective backlink strategy.
Backlinks are nothing but links to your site's pages. These links appear on directories, social media, websites, along with other web-based locations. If your content has quality backlinks from trusted publishers, Google will consider your content trustworthy and valuable. Consequently, web pages with good backlinks will rank higher in SERPs. Simple, right?
However, not every backlink is valuable. While some types of backlinks will boost your rankings, some will do more harm than good.
Here's our guide to the eight types of backlinks that you should make part of your backlink strategy.
Let's jump into the deep:
1. Editorial backlinks
These backlinks are some of the best you can get your hands on. How do you get them? When an authoritative website links back to your content to support their own content. Here's how you can get an editorial backlink:
Someone cites your site as a source for their content
Someone cites your site as the source of a video, infographic, or other visual content
Someone mentions your site in a link roundup of interesting resources or content
Someone interviews a person linked to your site and includes a link
Someone refers to your site as a good, informational source
If you're looking to earn editorial outbound links, write high-quality content on popular topics that people love to read. When content starts selling itself, it'll make content marketing or outreach much easier for you.
2. Relationship-based backlinks
It's a type of editorial backlink with a bit of a twist. In relationship-based backlinks, the process of creating backlinks starts with a personal relationship.
This relationship may start by getting in touch with a blogger, journalist, or content contributor. After determining a source that offers real value, the blogger will create a backlink to your site.
While a relationship is a basis on which this backlink is created, it still has the same amount of genuineness and value to it. Otherwise, this backlink would've lost its value way back.
3. Social profile backlinks
Set up social profiles for your organization or business.
After you're done building a social media page, you'll always be able to add a link back to your website. When someone views your social profile, there's a chance that they'll visit your main website too. Plus, you'll be able to improve your backlink profile with decent social profile links that trusted sources offer.
If you're looking to maximize your social profiles' impact, get people to interact with your brand, but start with your internal team first. With an integrated strategy, even the smallest of companies can produce a considerable number of backlinks.
Build a Facebook page for your website; you'll get a backlink. Build a LinkedIn page for your website, and you'll have another backlink. Now why miss out on an Instagram account too? There you go, another backlink. Now, request your employees to add a link to the business to their social media profiles. Plus, ask every employee to mention their employer on Facebook and LinkedIn on their profiles. Here you go, you've got a lot of social backlinks without doing much.
4. Business profile backlinks
Digital marketers almost always consider directory listings as a viable and easy source of backlinks. However, it's essential to steer clear of spam directories and focus on the most high-value, well-reputed locations to list your organization. You can use the following search engine business directories to start optimizing your business profile:
Google My Business: This is probably the most critical online business directory. Set up an account here, and you'll be optimizing your presence on both Google Maps and Google search results.
Yahoo Localworks: This offers digital marketers a single interface to manage directory listings across 70 different platforms.
Bing Places for Business: Bing gets over 12 billion searches from 850 million users every month. You won't just gain a business profile backlink by listing your business here, but also more visibility in Bing's SERPs.
When you're done with the directories mentioned above, go for other directories like AboutUs, Yellow Pages, and Yelp.
5. Guest blogging backlinks
Here's another valuable way of obtaining backlinks: guest posting. Usually, you're allowed to include an editorial backlink in your content when you submit a guest post to a site. This is a reliable way to build authority and trust through good publications.
6. Webinar links
If you create a valuable resource on your website, other websites will love to link back to it. The webinar recording is a valued piece of content that usually leads to links. Some websites regularly embed or link to other webinars of brands on their website, which leads to both brand mentions and links.
So, if you're looking to get webinar backlinks, allow people to visit and link to your webinars by repurposing them and posting them as recordings on your site. Look for guest blogging websites that might want to use the webinar as a resource on their website and utilize blog promotion to attract a fair bit of attention to the webinar recording.
7. Reddit/Quora backlinks
Backlinks appearing on social sharing sites like Reddit or Quora can sometimes generate a lot of traffic to your site without putting in a lot of effort. Here's how to do it:
Look for social sharing websites like Reddit and Quora to find people inquiring about something that falls under your expertise.
When you see one question coming up repeatedly, write some great content that serves as an insightful response to it. Yep, don't mind supporting your information with tons of evidence and examples. Make it as high-value as you can by including actionable information and compelling visuals.
Now, when you see that question pop up again, give an overview of your article and provide its link with your response. For example, you can write something like, "check out this article for more information."
Remember, if your article really answers the question, people would love it. It wouldn't just lead to more backlinks but also free organic traffic.
8. Forum links
You might see specific recommendations to participate in internet forums and link back to yourself in your replies and posts. However, you must be careful with it. Since spammers abuse this a lot, Google sometimes doesn't favor it.
However, you can still use this strategy if you do it right. How? Ensure you add links on appropriate, high-quality forums, and just add links where they offer value to readers.
End Words
Having a good mix of every type of backlink is essential for building the perfect backlink profile to enhance your link-building metrics. Google loves a good mix of different backlinks and will make sure you're not dependent on just a couple of links. Yes, building all these types of links requires effort, but it is the effort that's going to take you and your business forward.
Related Articles
Summary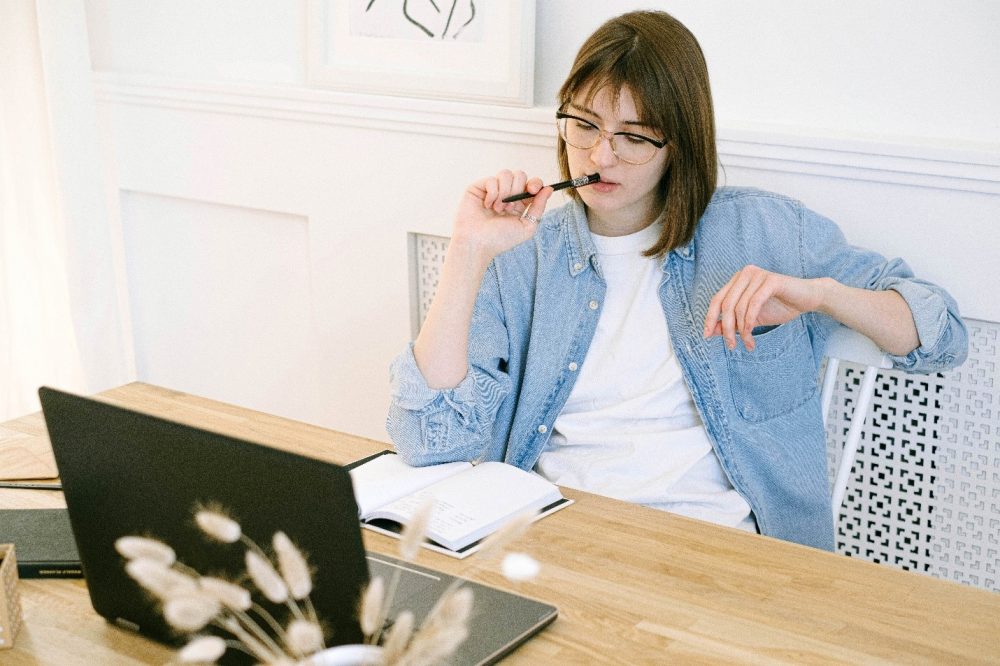 Article Name
Description
If you're looking for the types of backlinks you should use in your upcoming link-building campaign, you're at the right place. SEO backlinks strategy plays a vital role in ranking keywords on the top page of the search engines.
Author
Publisher Name
Publisher Logo