We are writing this piece of information to emphasize the pet grooming business. If you are overburdened with the tedious integral tasks of your dog grooming business, we have great advice for you. There is numerous smart intelligent software created by developers to let go of all the pains suffered by you. This type of software is built with a motive to resolve all the administrative difficulties experienced by business owners. Here we are talking about pet grooming software.
Dog grooming tools automate many of the manual tasks such as online appointments, customer and staff management, setting up automated appointment reminders, etc. It also frees you from all the paper tasks by smartly keeping a record of every single thing via the analytical reporting feature.

Precisely, it simplifies all the key chores and takes all your burden by providing better management and order to your business.
Now, let's move further to know more about pet grooming software.
What is pet grooming software?
A pet or dog grooming software is simply an intelligent innovation with incredibly rich features to simplify all core tasks of the pet grooming business. It aims to reduce all administrative burdens of business owners by offering more management and ease.
From flexible online appointments to keeping track of every single need and preference of your customers, it makes everything easy.
Effective features of pet grooming software
Easy online appointments
With the online appointment feature, now it's easy to make chaos-free appointments. It makes the whole appointment procedure easy and convenient for customers. Also, it reduces lining up in lines and makes a customer experience great by no more long waiting periods.
The best part is, with this software you can make 24/7 appointments. In fact, it's easy to update, modify, or cancel an appointment right from your calendar.
Easy and flexible payments
Pet grooming software also comes with features that make your payment transactions quick, easy, and flexible. No more to go with messy chaotic payments, if you have efficient software that can easily manage them. It also eliminates the stress and messy paperwork associated with manual invoice management.
Thus, offering safe, easy, and secure payments is also one of the reasons that can maximize more chances of a customer connecting to you. Because ultimately it assists a lot in building your client's trust. Thus, makes your customer's journey with you, more fascinating, easy, and flexible.
Marketing
Consistent and effective marketing is the core aspect of any business. You can't stop paying attention to this prominent area because the more you will market your business the more you will grow. Good marketing always results in reaching your potential customers which eventually leads to a hike in generating more revenue. So, to get the marketing of your dog grooming business in a highly smart way, efficient software is there that can perform this task effectively.    
Pet grooming solution sends discounts, new offers, promotions, and new products to engage and retain more clients. It also sends these offers and discounts to wish the clients on special occasions, like, anniversaries, birthdays, etc. Moreover, with email or SMS notifications, remind the clients to book their next appointments that ultimately enhances your client retention rate.
Reporting
Something that shows you the exact mirror, where you stand is always of great benefit. Because it gives an idea of where you need to work and where your efforts have shown colorful results.
Similarly, dog grooming software also comes with features that have the capability to reveal all the whereabouts of your business. It lets you know the success rate and downfalls experienced by your business by tracking all the day-to-day activities.
This solution keeps you updated and maximizes your growth by providing comprehensive analytical reports. It provides the whole important data like new clients, sales data, staff schedules, staff performance, etc., via comprehensive reports on your dashboard.
Effective communication with dog grooming parents
Effective communication is vital. So many things get ugly in absence of good communication. Similarly, in the case of business terms also, it plays a key role. You may face many losses with poor communication, a huge decline in losing customers is the major loss you can see. Train your staff with good communication skills for better productivity and more customer retention.
Other than this you can efficiently perform this by adding pet grooming software. With this software, you can easily and hastily stay in touch with your customers by instantly responding to their queries and confusions. Staff can seamlessly connect with clients through our email and SMS options. Customers can get automatic booking confirmations and appointment reminders. This helps a lot in preventing no-shows that ruin your team's valuable time.
Client record management
Keeping a client record is essential, as it assists generously in figuring out many things. It makes you more capable to serve your customers in a highly exceptional way. The issue comes when you have to keep every titbit of your client manually. Honestly, it is difficult to keep a record of every piece of information about your client in a paper. And, to preserve that informative paper for a long tenure becomes more challenging.
But upon the addition of smart dog grooming software, you don't need to worry about this task as well. You can devote the same amount of time to other core tasks of your business by allowing this solution to work for you.
Embrace this effective software and compare how skillfully it keeps a record of your clients. You can yourself sense, it performs this task better than you and your staff.
Conclusion
Lastly, for the sake of your customers, staff, and business, business owners always become duty-bound to find solutions that can bring a wave of happiness. So, as an owner, always stay updated and aware of tools and technologies for enhanced outcomes.
Here, in this write-up, our emphasis is on dog grooming software and its incredible productive results. We have cited all the features and their benefits.
We recommend adding this dog grooming software to get a great output in your business with its super-beneficial features.
Hopefully, we will succeed in assisting our readers with this piece of information. Do share your valuable feedback with us. You can also lay down the queries that you want to ask.
Thanks for devoting your precious minutes to us!
Author Bio:
Julia Ching has been a Manager at Salonist since 2017. Her passion for helping people in business management through the expert industry coverage she provides. Follow her on Facebook and Instagram for the latest posts.
More Articles
Summary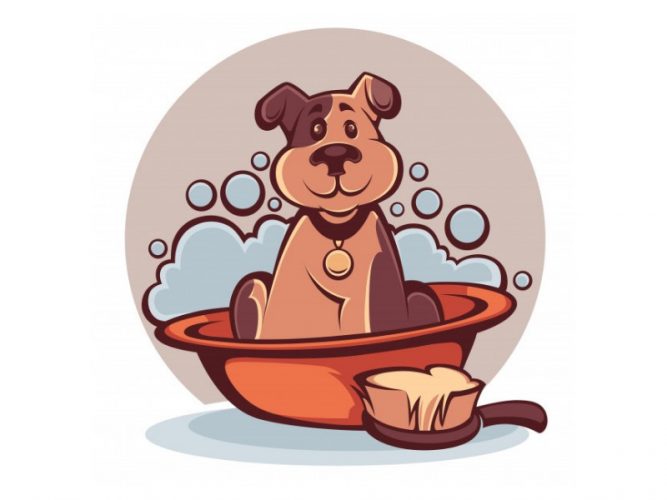 Article Name
Description
We are writing this piece of information to emphasize the pet grooming business. If you are overburdened with the tedious integral tasks of your dog grooming business, we have great advice for you.
Author
Publisher Name
Publisher Logo