In this world many people are working as a freelancer. Most of them are working in freelance marketplace such as Fiverr, Upwork, Freelancer, etc. But getting a freelancing job is becoming very hard day by day. That's why many freelancers are trying to get freelance job out of marketplace. This article will be helpful to you to know how to get freelance job out of marketplace.
Let's jump into the deep:
Here I will share my experience first, then I will give you some pro tips to get the freelance job out of marketplace.
How I started My Freelancing Career
I started my internet marketing career as a social media marketer in 2010. At that time I provided only FB ad campaign service. I regularly offer my service on FB and after a few days, I got my first freelance job for boosting the page. It was a local order. At that time getting a freelance job was not very competitive. Gradually, many people in my country started to hire me for FB marketing.
In the year 2017, I leave my job and start learning SEO. My mentor was Md. Faruk Khan is the best SEO expert in Bangladesh. At the time of learning SEO, I understood that without my own website, it is very difficult to learn SEO. I build my own website and through practicing I got a ranking with a target keyword. After ranking my target keywords, Alhamdulillah I'm getting regular leads.
Why Freelancers are thinking to Work out of Marketplace
Many people love to work as a freelancer because of freedom of work, and freedom of life. Are the freelancers enjoying freedom in the marketplace?
The answer is no.
What Problems Freelancers are facing in the Marketplace?
The freelancers who are working in the marketplace, don't have any freedom. They have to answer immediately when any customer knocks on them. Otherwise, they will lose their ranking
It is a regular practice in the marketplace that many buyers get the job done by a freelancer and then they refuse to accept the work. In these cases, marketplaces don't protect freelancers.
Marketplaces are taking a big amount of money as a commission.
It is a common practice that top ranked freelancers are also not getting job work from the marketplaces regularly.
How to Get Freelance Job Out of Marketplace
There are several ways to get a freelance job out of the marketplace, such as:
Social media marketing
Build a profile website and rank your target keywords
Build a profile website and start Google ads
Email marketing
Business Listing
Social Media Marketing
Social media is one of the best places for generating leads. If you are a freelancer and offering professional services like logo design, graphic design, clipping path, SEO, Google ads, etc. LinkedIn is the best place to promote your service.
You can also send your offer through LinkedIn messages to your target audiences. If you send them a professional message or email, you will get inquiries about the services you offer.
Before sending any messages through LinkedIn, make a professional LinkedIn profile, and make connections with the people who may need the services you are providing.
Facebook is another great platform for promoting your professional services. Create a Facebook page where you will offer your professional services. You can promote your FB page to different geo-location. Also, you can run an ad campaign on FB offering your services through the FB page.
Facebook is a good platform for generating leads. You need to promote your services to the right audiences and the right location for generating quality leads.
You can promote your FB page, and services to any location and any audience in the world.
For example, if you are staying in Bangladesh and your target location is the USA, you can easily promote your services on Facebook.
YouTube is a great platform for promoting yourself. You can make videos to promote your services. Video content is getting more engagement than other types of content. The benefit of video content is, that you can promote this content to other social platforms such as Facebook, Twitter, LinkedIn, etc.
Dribbble and Behance are very effective platforms for graphic designers. You can promote your graphic design service on these 2 platforms. If you have quality and skill, you can easily get graphic design-related job work from these 2 platforms.
Build a Profile Website and Rank a Target Keyword
It is very important to have a profile website for freelancers. You can easily showcase your skills and services on your website.
Moreover, you can promote your website through social media marketing, search engine marketing, search engine optimization, email marketing, content marketing, video marketing, etc.
In digital marketing, you will get the highest conversion rate from search engine optimization. In this world, most people search on google when they want to perform an action.
For example, if someone from the USA wants to hire a photo editor from Bangladesh, he may use the keywords photo editor Bangladesh to search in Google. He will hire a photo editor from the 1st page of Google's SERP.
So, if you are a freelancer providing professional services and looking for job work out of the marketplace, you should build your own profile website and hire an SEO expert to rank your target keywords on the target location.
Build a Profile Website and Start Google Ads
Google ads are a great way to generate leads. But you need your own website for performing Google ads. You can easily reach the target audience and target location with Google ads.
Google ads will give you immediate results. So if you are looking for a freelance job immediately out of the marketplace, you should go with google ads.
Email Marketing
Email marketing is another great way to generate quality leads. If you have a website to showcase your services, that is great for email marketing. But if you don't have a website, don't hesitate to start email marketing and promote yourself. Without any website, you can offer your services to the target people through email.
As you are sending emails to the target people only, it has a high chance to get job offers.
Business Listing
If you have your own website for showcasing your service, a business listing is another great way to generate leads. You will definitely get freelance jobs from the business listing. Here I'm sharing some top-quality business listing sites:
Shortlist
SEOblog
Designrush
Clutch
Goodfirms
All the above sites give you opportunities to list your services such as website design and development, digital marketing, SEO, social media marketing, graphic design, logo design, clipping path, etc.
How to Get Money from Client Out of Marketplace
At the beginning of this article, I told you that I didn't work in any marketplace from the very beginning. But I have my own accounts on Fiverr and Upwork.
Naturally, I bring my money from clients through Payoneer or Wise. But sometimes my clients send money directly to my bank through wire transfer.
When my client doesn't want to pay in advance, I tell them to work through Fiverr or Upwork. These 2 freelance marketplace accounts give them assurance that they will get the job done.
How to Understand Client's Credibility
Understanding a client's credibility is very important for working out of the marketplace as a freelancer. You should find out whether your buyer is real or fake. Here I'm sharing my experience about how to check buyer's credibility.
Check the buyer's LinkedIn profile. LinkedIn is a platform where you can't give any fake profile.
Ask his connections on LinkedIn about him
Ask the buyer whether he has any profile in the marketplace, if yes, check his profile.
You may ask the buyer to provide a reference for previous job work. You can ask for that reference about him.
If you are still confused, you may use Payoneer as a third-party media to settle the payment issue. If your buyer agrees to the Payoneer's payment settlement system that means your buyer is not fake.
End Words
In the above article, I have tried to describe how to get a freelance job out of the marketplace, how to get paid, and how to check a buyer's credibility. I hope it will be helpful for you. If you have any questions, feel free to ask me.
Also Read
Summary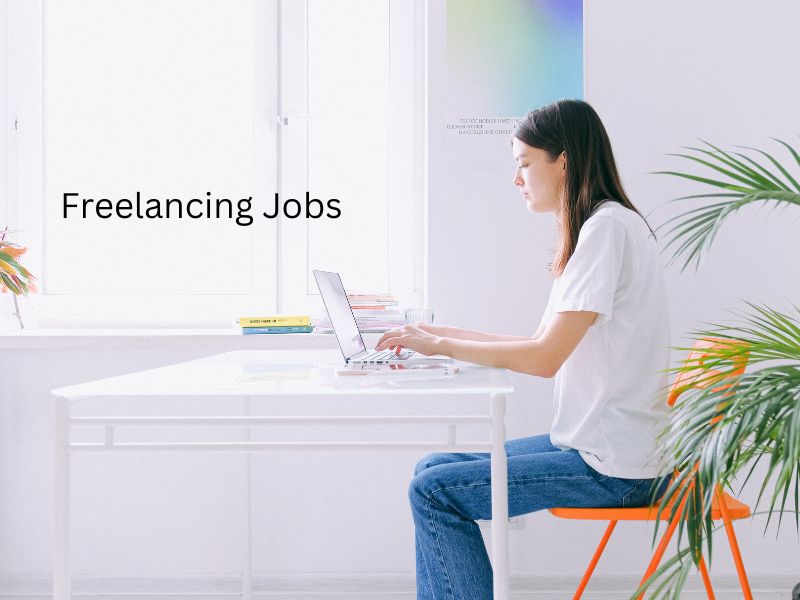 Article Name
How to Get Freelance Job Out of Marketplace
Description
In this article, I have tried to describe how to get a freelance job out of the marketplace, how to get paid, and how to check a buyer's credibility. I hope it will be helpful for you. If you have any questions, feel free to ask me.
Author
Publisher Name
Publisher Logo