Have you ever considered the importance of copywriting in digital marketing?
If you want to succeed in Email marketing, online marketing, Facebook ads, the key element is copywriting.
Example: Games review Shadow Fight 2 Android Game
Most probably in your educational field, you have learned how to write a resume or an application for a job and how to create a positive impression on a recruiter or an employer.
When writing an application for any job, you need to analyze the skills you have, personal qualities. Your qualifications and experience and you need to match these against the advertisement ask for a job. We try to create a positive impression to market ourselves.
Copywriting is similar to writing a resume, it is to boost your sales, get more clicks, more leads, and more conversion. It is a special language of salesmanship.
You don't necessitate to have completed a marathon or sailed around the world Single-handed to have significant copywriting knowledge.
What is copywriting?
If you dream to make money online you need to learn to Copywrite, many people out there hire a copywriter but it is not possible for everyone to do that. It is a skill you can develop. So what is copywriting?
"Copywriting is writing words for advertisement, it is different than describing product and service. In copywriting, you tell a story of how you have been influenced by a certain product or service, and at the end ask your audience if they like to enjoy the life-changing experience as you did, click the link that will lead them to your product."
Copywriting is a bait to hook your audience's attention, your advertisement should engage someone who is already bouncing on many windows on their mobile phones or computer screens. If you just describe your product, you will be unable to catch their attention.
Examples of copywriting:
For example, you want to sell a shoe
You wrote: X shoe is comfortable, cheap, and durable.
There is missing "why"
Why should a customer buy these shoes? There are many companies who claim
Their product is comfortable, cheap and durable
So what is special about this shoe?
As a copywriter, What I will write
I have been suffering from obesity, doctors told me if I lose weight 70℅ of my health issues will be solved.
Every morning I decide to jog, but only walking after a few meters I stopped, there was something holding my feet.
I felt heavy and difficult to walk
In the beginning, I was thinking it's my weight but
One day I read about X shoes and I bought it immediately
The following day I was able to walk two miles
I was genuinely astonished!!!!
The succeeding day I walked 3 miles
And in a month I was able to lose 10 pounds
It's totally because of my comfortable shoes
It made me walk like a conjuring trick
If you want to try X shoes, please click the link
I might add, any photo or video of me fit and healthy.
Boom!!! It will sell
When you tell the backstory before you present a product or service it will allow everyone to connect with that story in one way or another. If people feel they relate to your backstory, they will want to pursue your journey to get to where you are today.
But if you just describe characters of a product only a specific group of people will understand that product and they might buy.
Therefore, copywriting is presenting your product with a backstory, your audience will follow you because they will feel a personal connection.
Have you ever noticed an advertisement on TV? Or you are the one who always likes to change channels whenever there is a commercial break. If you are I suggest since today start watching advertisements and I am sure you will learn every commercial within 30 seconds tell us a short and attractive story.
I always like to watch advertisements and sometimes I need to figure out its meaning that consistently makes me smile. I even like to watch in different languages because I have learned one product will be present in a particular region in a different way.
So if you want to learn to Copywrite, start noticing these things.
Elements to keep in mind in a copywriter
Why someone will buy your product?
How the backstory of your product can relate to everyone?
Is it interesting?
As a copywriter, your job is to kindle your audience interest with the support of engagement. Copywriting will allow you to learn persuasion strategies and tactics that will provide information and catch your customers' interest.
Bonus elements to consider in order to write attractive copywriting
Your ad needs to sell what you have to offer, therefore ask yourself
Does it look attractive to read with the 'right' amount of text?
Is it written in a suitable style with round out the characters?
How easy is it to find keywords?
The headline should be bold in order to stand out.
Do not make misleading promises and exaggerating the results.
Sometimes many people don't like to share their personal stories, or you might think you don't have any story, your life is simple and common. But if you want to sell you need copywriting. In order to develop copywriting skills, you can buy books, join online training, read copywriting pieces of others. Just remember in copywriting, you have to develop a short, simple story that teaches or explains an idea.
Conclusion:
The cornerstone of copywriting is, your story must relate to the product. Ensure your purpose is to help someone like you wash up their struggle and doubts and be where you are now. Gain their trust and lead them through the process. Competent words, soothing language, persuasion strategies, all these are essential in copywriting, with the aim to teach your prospect positivity.
The result will be your copywriting will turn into a selling machine. Online marketing, email marketing, Facebook ads everything will convert.
Aisha
---
Author's Bio
Aisha has been a blogger since 2011. Her first blog was for educational aim. She offers training courses. Aisha has been a lawyer and an ESL teacher. She earned many certificates to learn how to be a teacher such as TESOL from American TESOL Institute, TEFL from London's teacher's training college, Understanding Language: Learning and Teaching" from the University of Southampton, Professional practices for English language teaching from the British Council. And an online marketing trainer. Her educational background in law and ESL educator has given her a broad base from which to approach many topics. (Education and experience.)
Aisha writes articles for online marketing and digital marketing. Her articles focus on balancing informative with digital marketing needs, but never at the cost of providing an entertaining read.
Find out more about how Aisha's articles could grow your online business by visiting her blog at
Facebook: Aisha at legendary marketer
---
You may like our other articles
Summary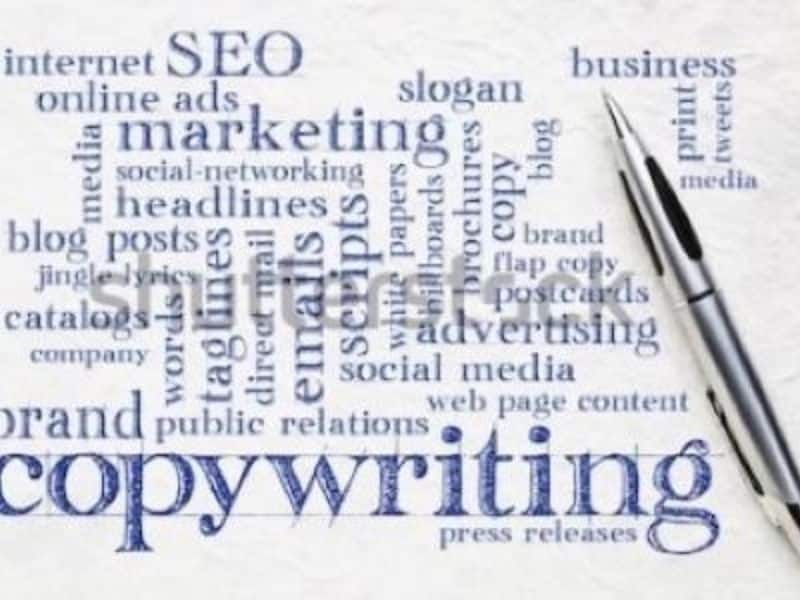 Article Name
Importance of copywriting in digital marketing
Description
Copywriting is one of the important parts of online sales.
Author
Publisher Name
Publisher Logo