The first step to earning money online is always difficult for those who don't know about the process. But when you know the steps, it becomes easier for you.
Today I will show you, how easily you can earn money online.
Online is a very big ocean. Here you can earn a lot. But you have to select first in which area you want to work.
Before stepping on the online earning stair you should ask yourself the following questions:
What are your strong areas
What is your interest
Are you planning for full-time activity
Select your way
What are Your Strong Areas:
Everyone has some strong areas as well as weak areas. If you work on your strong areas it will help you to succeed early.
So, find out the strong areas are more important than any other step.
Example: When you are strong in the creative areas, you can work as a graphic designer, logo designer, or content writer. If you are strong in marketing areas, you can work as a digital marketer. 
What is your interest:
If you work in your interest areas, your work will be very easy for you. You can do more work and it is the key to success in life.
But when your work and interest don't match, you can't do much work. You will feel that the work you are doing is hard for you.
So, do those work where you are interested.

Are you planning for full-time activity:
Set the goal that you want. If you are a working person and want to earn some money online, that will be one type of planning. When you are a student and want to earn money online, that is another plan, and when you are looking for full-time earning online, it is also a different plan.
So, before stepping first, set your target and plan.

Select Your Way: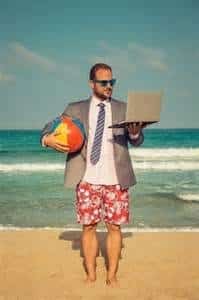 When you have already found out your strong areas, interest and make a plan and target, now time to select the steps. You have three different main branches and all the main branches have many sub-branches. The three main branches are as follows:
You can sell products or services online,
can do freelancing, and
can build your own blog and earn money from ads and affiliate programs.
The above 3 points are 3 different ways and its' planning and execution also different. So, select your step or way first.
Sell Products or Services Online:
Online selling is a big branch. Here you can do a lot. You can sell your own products or services in the marketplace like Amazon, Daraz, or Sheba XYZ. If you sell your products or services in the market place you don't need any website. You have to open an account as a merchant at the said marketplace. Upload the pictures of which products or services you want to sell and give information about your products and services.
If you want to do affiliate sell, you need your own website. Now apply for affiliation. There are many affiliate programs offered. Amazon, eBay, ShareASale, and Market Health are the most popular affiliate program offers.
For affiliation, you also have to open an account at the site that is offering an affiliation program. When your account has been activated you will get a link code. This link code has to be set on your website. That's it, your affiliation is completed.
The only affiliation will not bring you traffic/customers. You need SEO for getting more traffic or customers.
You can develop an e-commerce site for selling your own products. It is one of the easy ways to start earning online.
Steps to set up an e-commerce site:
Products sourcing
Develop an e-commerce site
Do SEO for your e-commerce site (at least 2/3 keywords should be top on the Google)
Apply for AdSense (If you have some traffic you can earn revenue from AdSense.)
You can make affiliation with similar products for your e-commerce site. This will help you to earn revenue also.
Do Freelancing:
Be your own boss. Sounds great, but how?
Freelancing is a great way of online earning as well as being your own boss. Thousands of sectors where you can step in for freelancing.
Steps For Freelancing:
Open an account in freelancing sites like freelancing.com, Upwork, Fiverr, or PeoplePerHour.
Make a good and lucrative profile.
Make sure that you are competing with others
Star biding for the jobs you are an expert.
You can work here part-time or full time. Here I am giving you some freelancing ideas.
Article or content writing
Website design
Website development
Graphic design
Logo design
DTP
Bulk email marketing
Bulk SMS marketing
Backlink sales or creating
SEO
There are many more freelancing areas where you can work. We will talk about freelancing in another article.
Build Your Own Blog:
Blogging is a great way of earning online. It can give you a passive income.
What do you need to start for blogging?
Need a blogging platform. It may be your own blogging site or others' blog sites like probloggers or Stock Bitcoin blog
If you want to start your own blogging site, just follow the steps:
Choose the subject, you want to start blogging. You must have a good knowledge of the subject.
Buy a domain name (matching with blogging subject).
Build your own blogging site by a web developer.
Start writing on the selected subjects.
If you don't have the writing capacity, you can hire article writers.
Do SEO by an SEO expert.
Apply for affiliations that are related to your blogging subjects.
Apply for AdSense.
Sell your blogging site's open space areas to companies who are interested to show ads on your site.
You can earn revenue in three ways by your own blogging.
Adsense revenue
Space sale for publishing ads of various interested companies.
If you want to blog on others' sites, you have to open an account to the blogging sites like pro blogger, article city, live journal, etc. Need your own writing capacity. Your articles should be unique, informative, readable, and never published before.
You have to submit some articles to those sites for checking your writing capacity where you want to blog. When they like your articles, they will give you approval for blogging. Now you can start blogging.
When your articles get enough traffic and become famous to the readers, your earning will start.
Conclusion:
Today I just talk about the first step to earn money online. In the future, I will show you all the steps in detail to earn money online. Stay with us. For those who want to work on the startup, you can read our article @ How Thelister Became The Best Choice For Customers In India
You may also like our other articles "Importance of Copywriting in Digital Marketing"
You are always welcome for comments. If you like our articles please share them with your friends.

Related Articles
Summary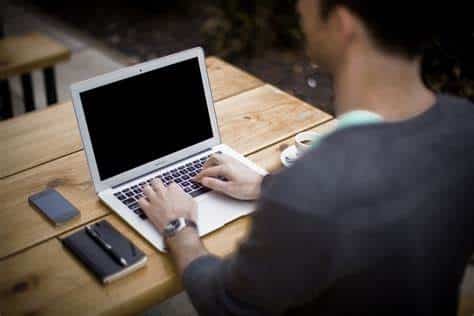 Article Name
The First Step To Earn Money Online
Description
Be your own boss. You can learn about the first step to earn money online. Online earning has many branches and subbranches.
Author
Publisher Name
Publisher Logo