How to start a profitable affiliate marketing or affiliate business is always a big question for online marketing beginners.
Today I will show you step by step to starting a profitable online affiliate business. Before starting an online affiliate marketing or business let's see the key steps.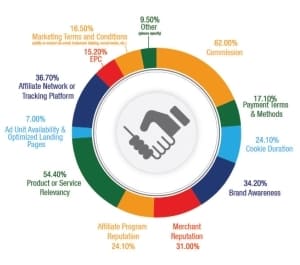 Set your mind for the affiliate business
Find out profitable niche subject
Make a plan for your niche
Design and develop your website
Make unique articles for your niche
Live your website on the search engine
SEO for your niche site
Apply for affiliate business
Call +8801817096395 For Consultation
Set Your Mind For The Affiliate Business:
Mind setting is very important for any business. Affiliate business is also under the same rule. Online affiliate marketing or business is not magic that you can earn huge money within overnight.
Definitely, you can earn a very good amount of money by doing online affiliate business. But it needs time as well as digital marketing, SEO, unique article need for ranking your site on the search engines.
If you can effort time and money for a good niche, online affiliate business is for you. A big opportunity is waiting for you.
Always remember, without your mindset, don't invest your time and money in the online affiliate marketing business. Without a mindset, investing in this sector may give you a big loss.
Find Out Profitable Niche:
The online affiliate marketing business is a very big ocean. So, you need research or study to find out the right subject. Without the right subject, your niche may become a ghost house.
Online business is not like the local business. Local business is much easier than an online business.
If you want to do a pizza business, you should open a pizza shop at a perfect place where people will come and buy pizza. Your business will run and grow.
But an online business is not like this. If people are not interested in your niche subject, people will not search for the keywords of your subject/niche. Though your keywords/niche is top on the search engines, you will not get any traffic. Your niche will be a ghost house and your sale will not go on.
That's why before starting you need to do enough study/research to choose the right subject for your niche. You need to know which keywords/niches people are searching for in the search engines.
How to Find Out Profitable Niches for Affiliate Marketing Business: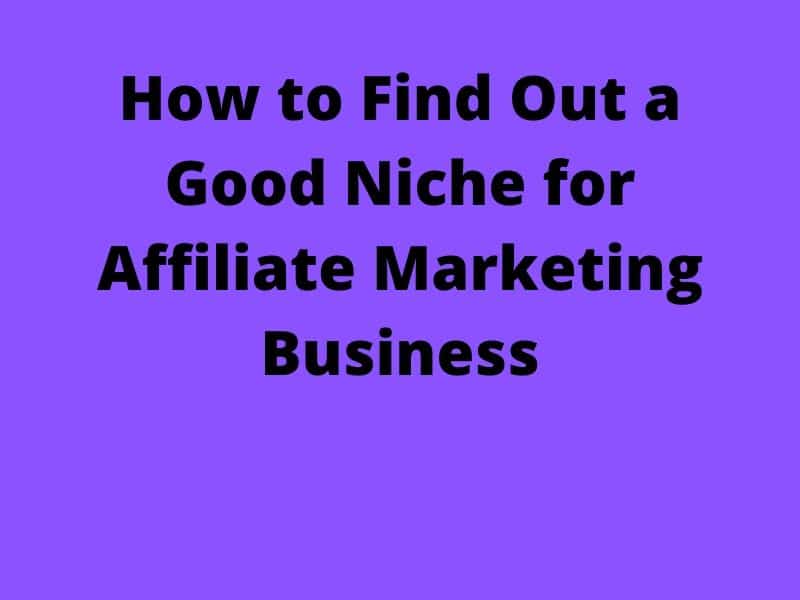 Almost every day I get a question "how to find out a good niche for affiliate business?". There are many people you can see who become successful in the affiliate marketing business. On the other hand, many people failed in the affiliate business.
The success and failure in the affiliate marketing business depend on a few keys and niche is one of the main keys.
Today I will show you, how you can find out a profitable niche for affiliate business. Before starting to find a good niche you should have some knowledge on the following points:
How the affiliate program works:
When you are looking for a good niche, you definitely heard about affiliate programs. But many of you don't know how it works. The affiliate program offers you commission for the referral. When you refer traffic to the affiliate program offer's site and that traffic completes the action, you will get a commission. Some affiliate programs offer a commission on sales and some offer on PPA (pay per action).
Want to hire for setting up your affiliate business? Call +8801817096395 or email mustafasakib45@gmail.com
On what topic you have enough knowledge:
For doing affiliate business, you need a good knowledge of any subject. Because, in the affiliate business, you need to update your niche regularly.
For example, you love to cook. You can write some articles on cooking and can sell cook wear or kitchen materials by affiliate programs on your blog. In this case, you can give updated information, reviews about cook wear or kitchen materials to your visitors. This updated information will make a big difference between you and other affiliate marketers.
How to choose the niche:
On which subject you have interest or knowledge, you should choose that niche. Please check the affiliate program offer on Google before selecting your niche. There are different commission offer between niches.
Search value is also a matter. If your niche or subject has no search on the search engine, no matter how good your niche is, you can't make money.
For finding a good niche I will show you some free tools. These tools will help you to choose a good niche.
Google Trends:
Google trends is a Google tool that analyzes the search queries on the search engine across various regions, languages, and countries. These tools show you the search trends and popularity among the countries and seasons.
How to use Google Trends:
You should use Google trends only to check search popularity or trends among the countries.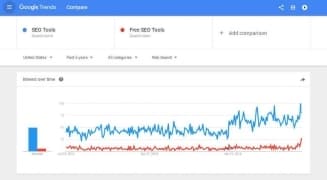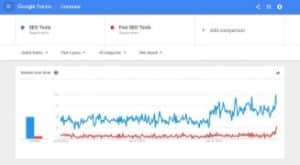 For example, you are living in Europe and want to start a niche for an affiliate program. Your interest is in fishing. Now write the word "fishing" in the Google trends. It will show you all the data about searching keywords "fishing". In which season people search "fishing" more in Google.
In which region people are more engaged in these keywords, what they are looking for – image, news, or something else. You can see the data from 2004 to till date, 12 months duration period, 1 month duration period, even 24 hours duration period.
All these data will help to choose the right niche.
Keywords Planner:
Keywords planner is a Google tool. It helps you to find the right keywords, search value, CPC, competition, etc. But when you are looking for a good niche for passive income, you should not use all the data, that you are getting from here.
You should use only 3 data from here.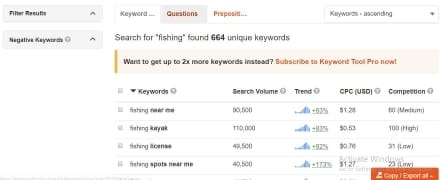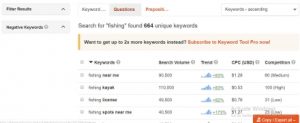 Keywords suggestion
Search value
CPC
Always try to choose those keywords whose search value is below 1000. Below 1000 search value keywords is always easier for ranking.
Now, look at the CPC. High CPC means high income from Google AdSense.
You must choose those keywords, whose CPC is highest among your targeted search value, which is below 1000.
SEOquake:
You have already chosen your niche and keywords. Now you need to check the keywords' difficulties or competition. For checking keywords difficulties or competition you need tools.
There are many paid and free tools for checking keywords' difficulties.
SEOquake and Ubersuggest both are very good and effective tools for checking keywords' difficulties or competition. Naturally, I use SEOquake. But you can use ubersuggest also.
Both tools can help you to improve your SEO. But here you use to check your keywords difficulties.
Always choose less difficulty or fewer competition keywords. That will help you to rank on the first page.
So, finally, you should target those keywords that have fewer competitions, high CPC, and search value below 1000.
Design and develop your website:
You have already completed your plan and design of your niche. Now time to build your website. It is better to hire an expert web developer for building your niche.
You can make different pages for different products that you want to sell through affiliate programs. On the other hand, you can sell similar products on the same page, in different posts.
Example: Your niche is about bathroom fittings. You can sell all types of bathroom fittings on a page. But your article or content should be different.
For the bathtub, basin, and shower should write separate articles. In these separate articles, you will sell your affiliate products like bathtub, basin, and shower.
You can also sell kitchen cabinets in your niche on a different page.
Write Unique Articles:
Now time to write unique articles for your niche products.
Always remember that unique articles should be unique. These articles should not be published anywhere else before.
For making your articles unique, you can hire a professional article writer. It will help you with ranking on the search engines.
NEED PROFESSIONAL ARTICLE WRITER, CALL +8801817096395
Live Your Website:
All steps complete. Now time to make your website live. Submit your weblink to search engines. Search engines will give you a valid page report.
This valid page means your niche site is live.
Do SEO for Your Niche Site:
You have made a good niche site and your subject is very trendy. But this is not enough for getting traffic. Without enough traffic, you will not get affiliate approval. So, you need enough traffic.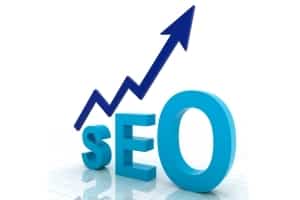 How You Will Get Traffic:
When you search for any subject or product in the search engine, the search engine shows a lot of results, then what you do?
You only visit those sites that are ranking on the 1st page of search engines. So, you need to rank on the 1st page of search engines and this can only be done by SEO. You can read another article  Why You Need SEO for Your Website
So, you should do SEO for your website. After doing SEO, your many keywords will rank on the 1st page and will get good traffic.
Good traffic will help you to earn money.
Apply for Affiliate Marketing:
Your niche is live and getting traffic on a regular basis. Now time to earn money from this traffic. Apply for affiliate marketing. Here I am giving you a list of the best affiliate program offers:
Amazon Associates
eBay Partners
ShareASale
Market health
Click Bank
CJ Affiliate
Fiverr Affiliate Program
When you apply to these sites for affiliate marketing business, they will review your website and give you feedback.
If your website has enough traffic and your articles are unique and informative, they will give you approval and also provide you an affiliate link.
You will set this affiliate link into your niche site and start selling products.
Conclusion:
The affiliate marketing business has now become very popular. It can give you good earning opportunities. If your site is a ranked site, you can earn money 24 hours by affiliate sales. You can also earn money by publishing ads on your website.
We have talked here only about the bullet points of the affiliate marketing business. If you need any consultation for an affiliate marketing business, you can write to us.   
You can also visit my other article The First Step To Earn Money Online
Related Article
Summary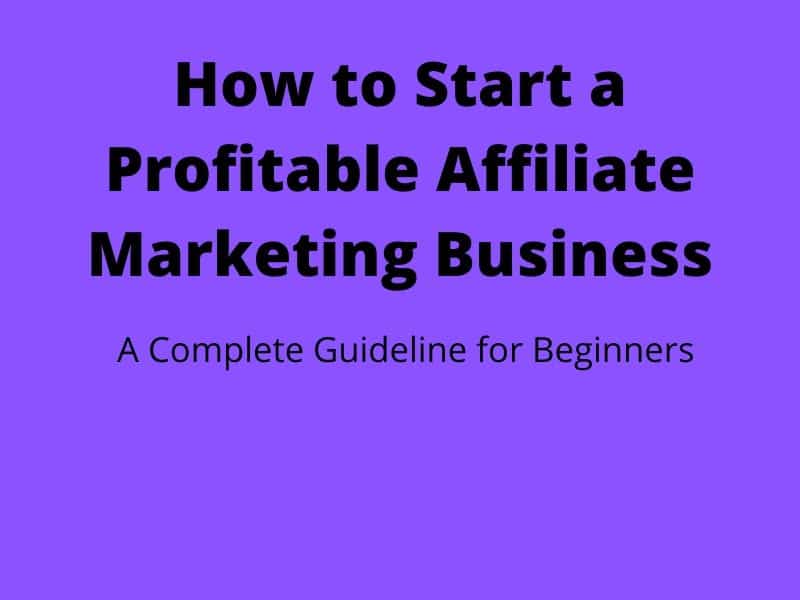 Article Name
How to Start a Profitable Affiliate Marketing
Description
In this article you can learn how to start a profitable affiliate marketing business and how to find out a profitable niche for affiliate marketing business
Author
Publisher Name
Publisher Logo