Magento is one of the most popular platforms for your web design and development.
The end of Magento 1 support, is it coming soon? Yes, and even for very soon!
Originally scheduled for November 18, 2018, three years straight after the release of Magento 2, the Magento 1 end of life has recently been officially extended.
Magento executives have announced that the end of support for all 1. x versions will not take place before June 2020, in order to give e-merchants enough time to plan their Magento 2 migrations.
Since its first public version launched in 2008, Magento has become the most popular electronic commerce platform in the world. A maximum number of e-commerce websites use it. Globally, around 420,000 e-shops are Magento, but less than 20,000 of them use Magento 2.
These figures are explained by the multiple difficulties and concerns linked to migration. And they are perfectly founded since Magento 2 is not just a simple facelift of Magento 1. Unlike previous updates to version 1. x of Magento, version 2 is an entire reconstruction of the platform from scratch, not a patch from the previous version.
As a result, thousands of e-tailers, discouraged by time and cost, still legitimately hesitate to migrate.
However, from this "end of life", no new patches, security updates, and new functionalities will be available for Magento 1. As a result, the e-shops of hundreds of thousands of businesses will become vulnerable and obsolete. if they decide not to migrate to Magento 2.
The end of the support is therefore planned for June 2020. In 18 months. It may seem long, but in fact, it is tomorrow. If you are still using a 1.x version of Magento, it is best to start planning a migration as soon as possible so as not to be caught off guard as the deadline approaches.
And while it may seem painful and worrisome in the short term, the move to Magento 2 has huge benefits in the long run.
To get into the subject, let's take a closer look at what's new in Magento 2 and how migration will benefit your business in the future.
BENEFITS OF MIGRATING TO MAGENTO 2
Magento 1 versions already have limited functionality compared to those provided with Magento 2, with significant improvements such as: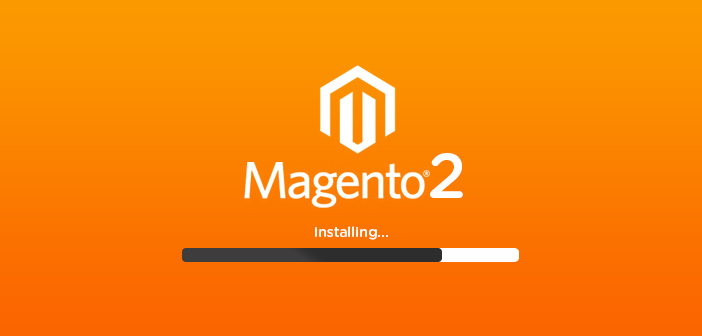 ✓ Up to 50% faster loading time.
✓ Reinforced security via several payment gateways.
✓ New B2B and B2C functionalities.
✓ A responsive platform that can be used on any device.
✓ A more intuitive and user-friendly administration panel.
✓ More flexibility for custom features and easier extension updates.
✓ A verification process requires less customer information and comprises fewer steps, which saves time and reduces the cart abandonment rate.
✓ Three separate databases to avoid overloading: one for products, one for payments, and one for orders.
You should also be aware that Magento is now focusing on the development and support of the second version, to the detriment of Magento 1. All developments, new extensions, and improvements will therefore now be intended for Magento 2.
A Magento 1 e-commerce site will therefore not stop working on June 20, 2020, but it will inevitably end up being obsolete.
DISADVANTAGES OF MIGRATING TO MAGENTO 2
The migration to Magento 2 is far from simple and fast. It is a tedious process that leads to a number of problems, including:
The impossibility of migrating your e-commerce site without a team of developers to put everything in place and make the necessary adjustments.
Creating new themes and templates from scratch.
Unable to import your Magento 1 theme and templates directly into Magento 2.
The disappearance of certain Magento extensions.
The risks that SEO and indexing problems arise.
How Staying in Magento 1 can be risky for your Ecommerce?
Currently, Magento 1 sites remain secure with regularly released patches and upgrades to address vulnerabilities and problems detected on the system.
But since the end of support will also sign the end of the publication of security updates, Magento 1 sites will be left to their own devices in the face of any future security vulnerabilities.
Concretely, this means that all websites that continue to use Magento 1 can become prime targets for:
server attacks;
website attacks;
spam attacks;
capturing payment details.
In addition to security risks, it will also be necessary to continue to manage performance issues that could lead to a decrease in traffic, customers, and sales.
WHEN TO START A MIGRATION TO MAGENTO 2?
Now, It is safe if you are using Magento 1 but it can get change soon, choosing to stay with Magento 1 can give your website many security vulnerabilities and risks.
As it is a long process, there are a few steps that will help you make the transition smooth:
Verification of the compatibility of your server, the server requirements being different for Magento 2;
Reflect on the features to add to your Magento 2 e-commerce, Magento 1 extensions being mostly incompatible with Magento 2. You can take advantage of this apparent drawback to reconsider the extensions currently installed on your e-shop and identify the features really needed. Note that most major extensions have already been upgraded for Magento 2;
A reflection on the migration of your themes and templates, these cannot be directly migrated to Magento 2. Therefore, you will have the choice between three options: create a new theme, choose one on the Magento market or use the default Luma theme.
But don't worry, it can put pain in your pocket but in the end, it's a win-win situation. Our e-commerce user interface and usage will surely improve with this.
Related Articles
Summary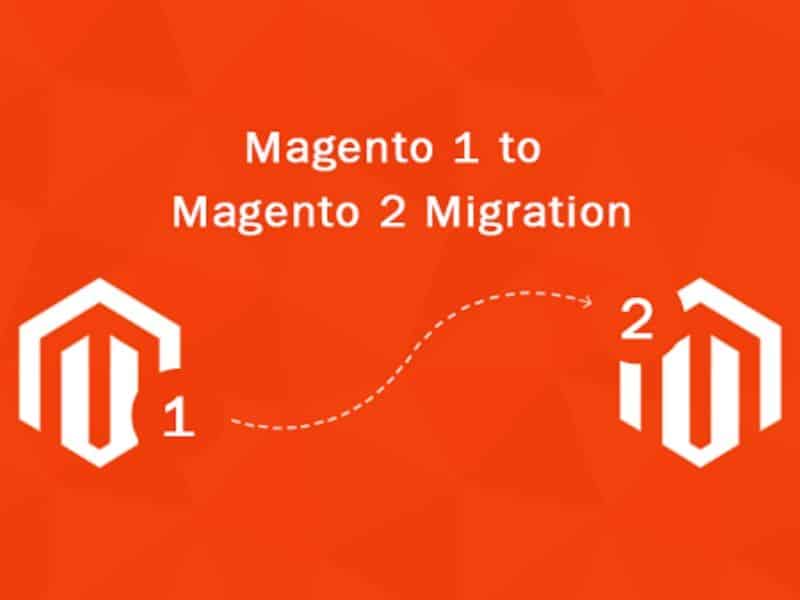 Article Name
Description
Magento 1 is one of the most popular cms platforms for website development. Now it is time to migrate to Magento 2 as Magento 1 is ending very soon in 2020.
Author
Publisher Name
Publisher Logo