Every day many people want to know how to earn money from Google. If you know the techniques, the search engine giant Google can be your earning partner. You can earn a very good amount of money through Google.
In this article, I will show you some techniques to earn money from Google.
Let's see how you can earn from Google by using these techniques.
Google AdSense
Google AdSense is the most popular and easy way to earn money from Google. You need a website for publishing Google Ads.
You can get CPC from $0.01 to $55 from Google AdSense. For eCommerce, news, and general blog, you can't get high CPC. For getting high CPC you need a specific niche website like home improvement, pet, gardening, travel, finance, insurance, etc.
You can find your targeted CPC niche by using the "Keywords Everywhere" tool.
Niche is not the only element to get high CPC. Your visitors should be organic and from the 1st world country.
For example, the Flooring niche CPC is $12. Now you have developed a blog website based on the flooring niche. If your traffic is from the USA, Europe, etc. and organic, you will get $12 for each click on your ad. But if your traffic is from Bangladesh, India, or any other third-world country you will not get the same CPC.
Traffic also matters for getting the right CPC. If you develop a blog in which CPC is $10 and you are getting traffic from social media and referrals, you will not get that CPC.
So, if you want to earn from Google AdSense, you need to find out a high CPC niche and should do proper SEO of your blog.
How you can Get Google AdSense Approval
Getting Google AdSense approval is not very difficult if you follow Google's guidelines. You can follow the below steps for getting Google AdSense approval:
Open a Google AdSense account through your Gmail account.
Submit your website or blog to Google AdSense.
Before submitting your website, please check the Google AdSense policy guideline.
Google AdSense will provide you HTML code to insert into your website.
Insert that code where you want to show ads.
Now Google AdSense authority will audit your site.
If they find everything is ok, they will start publishing ads on your website
AdMob
Admob is for mobile apps. It is like AdSense. If you have a mobile app, you can apply for AdMob. For earnings from AdMob, your app should be used by many people. If your app is popular, you can earn a very good amount of money every year.
For making your app popular you have to develop an app that has some utilization. You can develop an education app, news app, games app, or any other service-related app.
After developing the app, you should do proper digital marketing so that, many people install the app. When people install your app and start using the app then you can start earning.
Always remember that if people don't like your app, whatever good your app is, you can't earn from AdMob.
How You Can Get Approval for AdMob
AdSense is authorized for AdMob approval and publishing ads. But getting AdMob approval is much easier than AdSense. You can follow the below steps for getting AdMob:
Sign in with your Gmail account to AdSense
Submit your app to AdMob
Before submitting your app please check their policy guideline
If Google finds your app is ok for ads, they will start showing ads.
YouTube Channel Monetization
YouTube is Google's social media platform where anyone can start a video channel. Through the video channel, you can earn money from Google in many ways.
When you have 1000 subscribers and 4000 hours of watch time on your YouTube video channel, you can apply for ads and they will approve the ad. For ad revenue, your channel content should meet Google's ad content guidelines. The main theme of the content guideline is your content should not be abusive.
You can show and sell your branded merchandise from your YouTube channel after getting 10,000 subscribers. Your fans and visitors may buy your branded merchandise from your Channel.
You can offer your channel paid membership after getting 30k subscribers.
For getting revenue from all the above ways of YouTube channel monetization, you need to do proper SEO of your YouTube channel.
Earn Money from the Google News App
Google News app is another great way to monetize your blog. Google News app is a very good platform for getting traffic to your website or blog. Traffic is the key to earning money from a blog.
When you have a Google News-approved blog, you can find that many bloggers want to pay you for getting blogging opportunities for your blog.
Through the Google News app, you can sell your articles, ebooks, PDFs, etc. Selling your articles, ebooks, PDFs is the main earning source from the Google News app.
Your earnings from AdSense will also increase when you have a Google news-approved website or blog.
You can also earn a good amount of money from the sponsored articles if your blog or website is Google News-approved.
How You Can Get Approval From Google News App
Getting Google News app approval for your blog is not very difficult. You can easily get Google news app approval if you follow their guideline. You can follow the below tips to get Google news app approval.
Your website should have a blog
Set RSS feed into your website
Sign in to Google News Publisher with your Gmail account
Submit your website to Google news
If your blogs are valuable for the people, you will get approval
Contributor to Google Maps
You can be a Google maps contributor as a local guide. It is very easy to become a local guide. Just give reviews and answer the questions. That's it. You can get some reward from Google when you earn enough points. But you can't earn money directly from Google Maps. But you can offer some services as a local guide of Google Maps and earn from that service.
How You Can Be a Local Guide of Google
Becoming a local guide for Google is not so difficult. Just open the Google maps and register there as a local guide.
End Words
Google is one of the best sources of earning money online. You can earn enough money by making a partnership with Google. Follow the above steps and start earning from Google.
Related Articles
Summary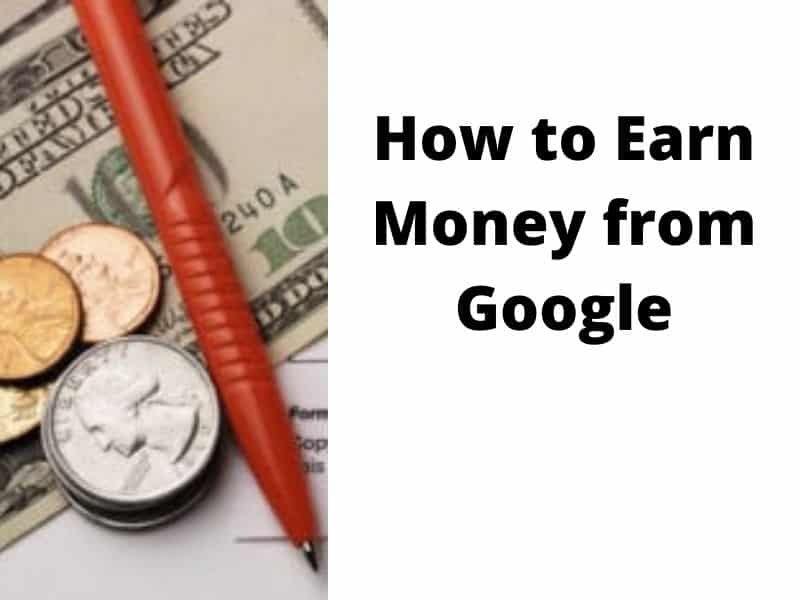 Article Name
How To Earn Money From Google
Description
Learn how to earn money from Google and start earning money online from home.
Author
Publisher Name
Publisher Logo