It is no secret that meta-tags and title tags of websites have become vitally important to search engines. In fact, it has been said that without these tags, search engines cannot read your site's HTML code. In short, meta-tags & title tags are vital to your website's functionality.
Search Engine Optimization (SEO) is a must for any website these days. If you do not have a company page or some kind of contact information on the first page of Google, you won't rank well. And if you rank poorly, it will be nearly impossible to draw traffic. In fact, many site operators have had to spend years learning SEO and employing various techniques and strategies to get their pages up the ladder of search engine rankings. Do yourself a favor and learn SEO. In this article, I will show you 10 reasons why Title Tags and Meta Tags of websites are important.
Let's jump into the deep
01. Increase SERP's Ranking:
Search engine optimization isn't as complicated as it might sound. All you have to do is to learn the basics and you can quickly apply the techniques to your own site. Once you have learned the basic SEO techniques, you can start applying them to your own web pages. You'll find that it can quickly increase your search engine rankings and bring you more business.
02. Attract & Retain Customers:
A website that looks boring & does not provide users with any information is useless. In addition, this page could be triggering visitors to leave the page that is wasting your bandwidth. Therefore, if you want to attract and retain visitors, you must keep the content of your pages interesting. It should be informative and entertaining as well.
03. Improve Traffic:
Having an attractive Website Design is important to improve your traffic. The more people who visit your site, the more chances you have to make a sale. Design your web page in a way that will encourage visitors to browse through your site and eventually purchase your products. Another way to improve traffic is to link each page to a relevant landing page or sales page. This is one of the most effective ways of building links.
04. Part Of Brand Strategy:
Creating a brand is an important strategy to increase sales. Your business needs to become recognizable to consumers so they will buy your products. People need to know who you are and what you sell. To build a strong brand online, you need to create a consistent brand image. You can do this by choosing the right colors for your logo, banners, and websites. Also, choose the right font & fonts to use to represent your brand.
05. Achieve Goals:
Having a website designed by an expert will help you achieve your goals. When you hire a professional website design firm, they are more likely to get it right the first time. After they have finished your website, you can be confident in your investment. It will serve you well for many years to come.
06. Provides Metadata:
They are used to provide metadata about a particular webpage such as who created it when it was created, and so on. There are literally hundreds of different Meta elements that can be used on a webpage. Some are very basic and are used just for aesthetic purposes, while others are used to provide extra information about the webpage such as keywords & meta-tags.
07. Spider Crawling:
So, why is it so important to use meta-tags? Well, the answer to that question is simple. Without these Meta elements, search engines can't read your page. Basically, each time someone visits your website they are being provided with an array of Meta tags & Title tags. Each time the user clicks on one of these, the search engine will determine which is best and use that information. This is basically how search engines work.
08. Keep Track:
So what's so great about using this method? Well, first of all, search engines don't like to keep track of things. They quickly become overwhelmed by all of the data that they have to process, and so they end up missing some of your sites or pages' Content Writing Service. By using Meta tags, you can keep all of the relevant information about your website where it belongs, making it much easier for the search engine to find it.
09. Specify Information:
Another reason why you should use keywords in your meta-tags is that they make searching for specific information much easier. You see, search engines often won't look at your site unless it has certain keywords in the title. This makes it incredibly difficult for a user to just look around for a specific piece of information. If you had the ability to include a meta-tag with every page title, then search engines would love you. Unfortunately, they don't; but this doesn't mean that your other methods of SEO aren't working.
10. Faster Indexing:
If you didn't know any better, you'd think that meta-tags are used solely for SEO purposes, but they're actually much more useful than that. They are placed onto your web pages so that the search engine spiders can read them and follow the keywords that are there. The more meta-tags that you put into your website, the better chance you have of being indexed and finding traffic.
Conclusion:
So there you have it. 10 reasons why should use keywords in your meta-tags. Put them onto your web pages, and they will start giving you quality traffic in no time flat. If you haven't been using them, now is as good of a time as any. You've just learned how valuable meta-tags are for search engine optimization. Now get out there and start using them!
A lot of people don't bother with meta-tags at all. It's too easy to get distracted and assume that meta-tags are just for SEO, when in fact they can be used for so much more! meta-tags are like keywords in a sentence – if your article is keyword rich, then the search engine will pick up on this and list your page accordingly. And listed you will be!
End Words
Search engines use meta-tags to identify what the page is about. So if you are using "apple" as a keyword, then the search engine identifies that and lists your page accordingly. They don't list exact phrases – they only use general terms that can be used to describe the page. But your meta-tags can be used to make sure that these words are used in conjunction with other words to build up a strong description of the page.
So don't just use keywords in your meta-tags. Make sure that they are used in the context of the rest of your site. Keywords should be used in a logical order and in some cases it might even be a good idea to include unrelated keywords into your meta-tags to increase the chances of it being picked up by the search engine.
Don't get too carried away though – meta-tags are used by the search engines to help them identify your site and only those relevant items will be picked up. So don't use them just to fill up your search results with meaningless keywords!
Summary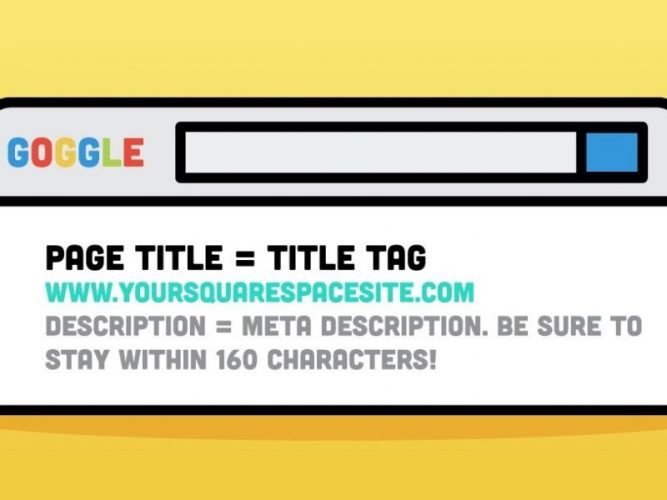 Article Name
10 reasons why Title Tags & Meta tags of Websites are important
Description
It is no secret that meta-tags and title tags of websites have become vitally important to search engines. In fact, it has been said that without these tags, search engines cannot read your site's HTML code.
Author
Publisher Name
Publisher Logo