Redesigning a website considering SEO is not always very easy. You should consider many critical issues at the time of redesigning an old website. In this article, we will talk about redesign an SEO friendly website.
One look at your good old site and you know right away that it needs to breathe a new life through that thing called redesigning. So, you decide to give it a fresh new look which is great, as all websites need to undertake at least one minor refurbishment at some point in their lives.
Redesigning a website is not just about giving it a new visual package. It's also about revamping its overall performance for a better user experience. The shortcomings and success of the existing site are crucial in determining how to refine the page and make the redesigning process worth the time, effort, and money.
The 15 Golden Rules
Just like any website redesigning or redevelopment, you need to have a clear set of purposes and goals to direct the project. The lack of specific reasons why you want to redesign or improve an individual aspect of your site may give you a better-looking design. However, it's unlikely to be sufficient for your site or the users.
It's always ideal to conduct a comprehensive look in your site review to make sure you protect your ability to amend and maintain the site and keep the significant bits of an existing site developing the brand in the best way possible. Thus, contemplating the following questions below will help you develop a close-knit plan to make sure your redesigning project will push through without a hitch.
1. Does Your Site (Really) Need Redesigning?
It's possibly the most important question of all. You don't just go into site redesigning for no reason. It's not just an end in itself. It should have a purpose.
Most web owners or webmasters assume that redesigning a website is the best way to refresh a brand. But that's an act of putting the cart before the horse. It's best to ask questions at the beginning to save yourself from trouble and save you a lot of time further down the line.
2. Is Your Website Responsive?
Responsive means your site is visually pleasing whether visitors are viewing it from a desktop PC, tablet, or smartphone. It most likely means that you'll have visitors who will visit your website through one of these devices. Remember that mobile devices now account for 2 to 3 minutes worth of usage from people.
If the current design of your site is not mobile-friendly, there's a high probability your visitors will instantly get frustrated by trying to scroll, pinch or stretch their way through your PC-based website on their mobile phone. It's about time to start planning for a site redesign if you don't have a mobile-friendly site.
3. Does Your Site Generate Enough Leads or Sales?
Traffic is one of the key indicators to let you know if your website needs redesigning. Check the volume of people visiting your site. Find out if they get to your homepage or if they bounce off the page almost immediately.
These kinds of metrics will show the quantitative reasons why your website is no longer working for you like how it used to be. Below are the following areas you need to consider if your concern is about a high bounce rate.
Does the design of your website match with the brand personality that you want to channel to the customers? Your customers should see your site as a reflection of your company's image.
Do your call-to-action schemes appeal to your visitors? If you don't know or unsure, you need to measure the clicks over time to find out.
Do you have a clear product or service offers to your visitors? You need to organize your site in a manner wherein the visitors can immediately figure out what you offer, how they can buy it and of course, who you are.
4. How Does Your Website Looks Like Compared To Others?
It's always a smart idea to do a little espionage to your competitors. It's a must that you check the websites of your direct competitors on a regular basis. Keep an eye not only on the design but also on their voice and how they market their product or service.
Feel free to use any inspiration to update your website, but please don't plagiarize! Pay attention also to how they rank on search engines. If they rank higher, then you need to consider a redesigning project that focuses on implementing the best SEO practices.
5. Does It Possess the Necessary Elements?
Apart from the actual design, a website includes lots of extras that make the day-to-day management of business easier. Below are some of the apps or tools that you can add to your website to streamline your business operations.
An online appointment scheduler allows for an efficient way to manage appointments.
An email sign up form is a fast way to gather email addresses of your site's visitors. It enhances the size of your email contact list which allows you to expand your outreach.
Social media icons to make it easier for your visitors to engage and share with your site through Facebook, Instagram, Twitter, Pinterest, and more.
A video or photo gallery which helps you display videos or imagery enticingly and appealingly.
The tools above are just a few examples. There are other tools you can use to create a better experience for you and your visitor.
6. Is Your Site's Visual Hierarchy Salvageable?
Sometimes, a well-designed site could quickly look tired and needs some refreshment but may contain great images and visual hierarchy. It's important to have an open mind here. You don't need to lose valuable things, all for the sake of redesigning. If it's already a good design, you can develop it and make it even better.
7. Does Your Site's Server Support What You Want to Use?
When it comes to redesigning a website, you'll get tied up with hosting agreements that are already in place for a long time. Even though it's always easier to bring new web jobs into a hosting environment you use, there will be instances where you need to adapt.
It means to get your head around different control panels and ensure that their setup supports any plug-ins or libraries you need. At times, you might not have the environment that supports that language you prefer.
8. What's the Status of Your Site's Legacy Data?
A site that belongs on the big directory type may contain a lot of legacy data. Just imagine a tooling website selling small fabricated parts. It might have several thousand items that build up over time.
You need to neutralize the desire to use a particular technology while acknowledging the value that this data somehow needs to fit into your new database scheme.
9. What Kind of Change Does the User Interface Need?
Our perception of what is a good practice change over time as new devices emerge and as we grasp more about how we use the web. The concept of the fold is one notable example. In the past, one would aim to avoid scrolling and keep content above the fold.
But to the development of tablet usage and portrait-style mobile educate the users to expect to scroll. The imminence of parallax-scrolling websites is a good example. It makes drop-down menus quite awkward on a small device because small links are just difficult to press with big thumbs.
What you can do is evaluate the key demographics that your site targets. Find out if the majority of users still use IE7 (Internet Explorer 7) or if there's a high proportion of mobile viewers. You can do it with the help of site analytics.
10. What Does Your Site's Architecture Look Like?
Examining the information architecture of your site is also crucial together with some analytical data from previous years. You can then see if the relevant contents of your site still generate engagement from the users. You can then create mitigations to address it to enhance the exposure of content within the site.
11. Do You Have Access to Source Files For Compiled Solutions?
Another important fact to consider is if your site uses a system that collects the site. If you only have access to the finished site, find out if someone has the source files and if they're still useful in developing the project.
12. What Do Your Visitors Want From Your Website?
Meeting the demands and needs of the visitors is essential to the success of your site. Do your visitors go to your site to look for information? If so, make it the focal part of the design and make it easy to find the information.
Do they visit your site to find products? Or are they visiting for some other reason? Foresee what your visitors want and do your best to provide them.
13. How Can You Incorporate Increased User Interaction?
Successful websites always provide interactions with their visitors in one way or another. Blogs, for starters, are excellent for this motive because they allow for discussions and comments.
Other possibilities are content, games, user-generated forums, quizzes, polls, etc. Making an engaging website for your visitors is more likely going to provide high numbers of repeat visitors.
14. Does Redesigning Actually Solve Your Problems?
Maybe, now you're at the point where you think redesigning is the solution to your problems. You might not even know it, but you could be far off. You could be wrong if you feel that your design is the reason why aren't getting the conversions you want and you can't maintain an audience.
The best thing to do is explore for possible loopholes and look in as many angles as you can. Redesigning could be your greatest option, but you need to make sure that everything is functioning well beneath the surface.
15. Are You Just Tired of It?
If you think that your website is one of the worst-looking sites and could win the "The Ugliest Website of the Year," then just bite the bullet.
Always remember that your site is the conduit for many people to get a first impression about your product, brand, and company. If it doesn't project the image you want for your business, it's about time that you invest in a redesigning project.
How Does Website Redesigning Affect SEO?
Whenever you think about redesigning your site, it's critical to consider SEO. What gives?
The answer is simple – you have a lot to lose. Say, for example, your site's organic traffic is flowing, it's faring well in SERPs, and the revenue is growing. Do you want to unhook all that hard work? I guess not.
The search engine visitors are the life net of every website. One of the biggest potential areas of disaster in redesigning your site is a destroyed SEO that may lead to reduced search engine traffic and poor ranking. On-page factors only influence a fraction of the SEO factors, and the others are off-page.
For On-Page
Talking about on-page factors, if your website is doing good with search engines, you just need to focus more on how it's coded and structured to avoid bruising the rankings. On the flip side, if your site isn't doing well, then improving the on-page SEO and changing things up is a must.
For Off-Page
You also need to pay attention to off-page SEO to some extent. It's always ideal to keep the URL structure as it is so that your visitors will arrive at the right place. And more importantly, to allow the existing pages to acquire the benefits of the current rankings rather than starting again from the bottom. If there's a lot of links that point to specific pages, make sure to keep the URLs the same. Or, if they must be, use redirects that are SEO-friendly.
Takeaway
Suffice to say, redesigning a website is more than just giving it a new look. The successes and shortcomings of the existing site are critical in determining how to truly improve the site and make the redesigning project worth the time, effort, and cost. It's always fun to add bells and whistles and new gadgets to your website. But see to it that everything you add has a purpose and that this objective is for the needs of your audience.
Summary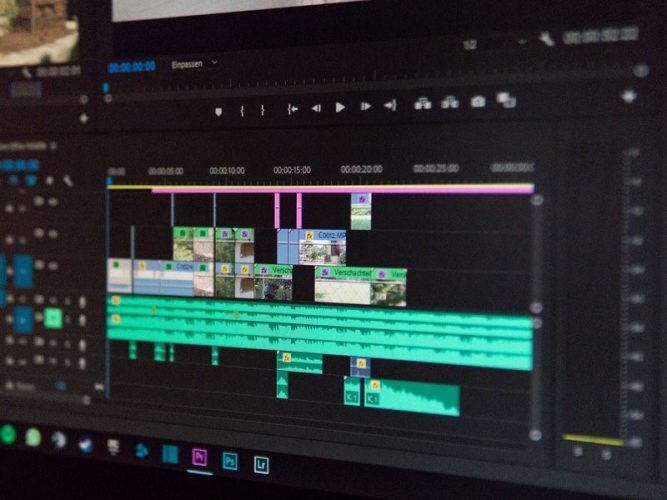 Article Name
15 Tips to Redesign an SEO Friendly Website
Description
Redesign a website considering SEO is not always very easy. You should consider many critical issues at time of redesign an old website. In this article we will talk about redesign an SEO friendly website.
Author
Publisher Name
Publisher Logo