Do you want to start an online business in Bangladesh? Do you want to start a legit online business, Here I'm sharing a complete guideline of how to start an online business in Bangladesh.
Nowadays online sales are booming in Bangladesh. It becomes very popular with entrepreneurs. Small investors to big multinational companies are involved in the online business in Bangladesh. The most important thing is many young entrepreneurs who are still now students are already involved in this business.
Alibaba already passed 5 years in Bangladesh. Amazon given its first step in Bangladesh. With these big brands young entrepreneurs also doing very well in the online platform.
Why You Should Start an Online Business in Bangladesh: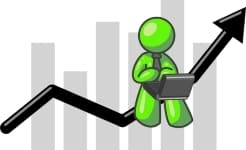 Bangladesh is huge in population density and their income is increasing day by day. It is a very potential market for all. On the other hand, the internet already reached the fingertips of 120 million people. The Internet already becomes a part of their regular life. For buying anything they are regularly checking the prices and special offers on the online platforms. When they are getting any products at a special price, they just buy that.

In Bangladesh, people have the buying capacity and they are enjoying buying online. This makes Bangladesh an emerging market for online platforms. And the online market is growing day by day.
How to Start Online Business: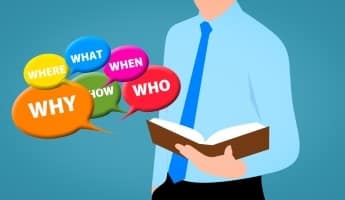 Do market research or market study on which product or service you want to sell.
Target your audience who will be your valuable customers.
Research about online platforms.
Select the platforms, which platforms you will use for reaching your audiences.
Set the marketing plan. This plan should be matched with your digital platforms.
Start your products or services sourcing.
Do costing on your products or services, add your profit margins and set your sales price.
Check your competitors' sales price.
Market Research or Study:
Market research or study is the first and key step to start a business. However you want to start your business, online or local business, you need to study first. Before you start a market study make a statistical format of your required data. The following data you have to collect from the market study.
Market trends: You have to find out in a particular product category what are the market trends, what customers are looking for and what will be the upcoming trends. If you want to sell fashion items, you have to be always ahead. You should have enough knowledge on the running and upcoming fashion trends.
If you are planning to sell gadgets, you should have enough knowledge of the running gadgets and the new inventions.
Customers: Finding the right target audiences or customers is very important for your business growth. Just imagine, you are selling a costly product like the iPhone, or any other gadgets, which is buying only the upper class or rich people of society. But your audiences are mass people. Your sell will not be as much as you want.
Customers' attitude: Knowing about customers' attitude is very important for setting up your business plan or strategy. If your target audiences like to bargain and you set a fixed price policy, it will reflect on your sales.
When your target audiences are very trendy, regularly change their fashions or update their gadgets and you are not updating your stocks, it will also reflect on your sales.
Supply chain: Supply chain is one of the main key factors for online business. Just imagine, you are planning to sell ready food in which delivery lead time is 30 minutes after getting the order and your supply chain system requires 6 hours, you will not get customers.
Customers' complains: Before starting an online business you should know in which points your target audiences are sensitive, in which areas target audiences are not expecting from your competitors' service or products. It will help you set your marketing strategy.
Customers' expectations: Always try to find out how your target audiences will be happy. What are the lacings of your competitors? It will help you to make the right marketing strategy.
Price range: Setting the right price is very important for success in the online platforms. When your audiences are buying $3/5 t-shirts and your selling price $15/20, audiences will not be interested to buy from you.
When you completed market research or study, now time to find out or set the right audiences. So, you can reach the right audiences who will be your customers.
Target your audience who will be your valuable customers: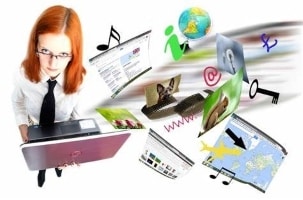 When you have finished market research, you have already got enough data to set your target audiences. If you do any mistake to select the right audiences, it will impact your sales. You will not be happy with your performance.
Examples: You have selected the audiences who like natural products and herbals, and you are trying to sell junk food to these audiences. It will not be workable. These types of audiences never buy junk food.
Your products are very unique and expensive but your target audiences are mass people. It will also not be workable.
So you need the right audiences for the right products or services. Market study data will help to do this.
Want to Hire a Digital Marketing Expert? Call +8801817096395
Research About The Online Platforms:
What platform do you want to use for selling your products/services? Before selecting the platforms, you need to research or study Bangladeshi customers' habits to use online platforms.
Examples: Social media is a big platform for online sales. Now you like to use Twitter or blog as a social media platform for selling your products/services. But just imagine how many people in Bangladesh use Twitter or blogs? It is very few. But if you use FB or Youtube as a social media platform for selling your products or services, it will be workable. You can sell your products and it will increase day by day. Because in Bangladesh people are habituated to use FB and youtube as social media.
So, you need to select the right online platform for selling your products based on audiences' habits.
Select The Right Platform:
You have already completed your study about online platforms. Now time to select/determine which platforms you want to use for reaching your voice to the audiences. You can use multi-platforms for reaching the right audiences who will be your customers in the future.
Set The Proper Marketing Strategy:
Always remember, the right marketing strategy is the key to success in the business. In online platforms, marketing strategy is more important than a local business. In local businesses, you can visit your customers physically but on the online platforms, it is not possible. Online platforms are a very fast area. So, you need to set the proper marketing strategy to reach your target customers.
Example: You select e-commerce as the online platform for selling your products but you don't do SEO.  Your marketing strategy is social engagement. Social engagement definitely can bring you some audiences. But for the e-commerce platforms, it can't give you the desired result. 
Sourcing Products or Services:
You have already make a plan for the marketing strategy. Now you need proper and steady sourcing of your products. If you can't set proper and steady sourcing, it can destroy growing business also.
Example: You are selling sea fish. You have done the proper and right online platform and marketing strategy, now customers are knocking you but you don't have enough sea fish supply. In this situation, customers will go back and never come to you.
Setting Tag Price:
Setting sales or tag price is very important for online businesses. Here everything is within the fingertip. So if your price is higher, customers will not come to you. If your tag price is below comparing to others, it can destroy the market.
So, always do costing as well as market study for setting the right tag price for the right product or services.
Follow up Competitors' Sales Price and Offers:
You have set your tag price. Now follow up regularly on your competitors' sales prices and offers. What they are offering to the customers.
Example: Nowadays coupon is very popular in online sales, especially in e-commerce platforms. Free delivery is also an option. Many companies also offer a discount on their tag.
Follow up on all the above points and do your best.

Documentation Required for Online Business in Bangladesh:
You have done all pre-work for starting an online business. Now time to get the license from Government. Here is a list of documents, paperwork, the license you required for starting an online business.
Trade License: Trade License is the 1st document which you need to start any business. You have to apply for a trade license in the local Upazila office or city corporation.
Company Registration: After getting a trade license, apply for company registration at the company registration authority and make your business incorporation.
Vat Registration: After completing company registration you need vat registration from NBR.
BTRC Registration: As you are preparing for online business, you need online business registration from BTRC.
E-Cab Membership: As you are going to start an online business, you should be a member of the e-cab (e-commerce association in Bangladesh). It will be helpful for your future operation.
Bank Account: Now you have to open a bank account at any scheduled bank in Bangladesh. The account name should be the same as your business name.
BSTI: If you sell your own product and if these products are directly consumed like food or cosmetics, you need a BSTI certificate from Standard and Testing Institute.
Conclusion:
Here we show you step by step process for starting an online business in Bangladesh. If this article is helpful for you please share it with your friends. You can give your valuable comments in our comments box.
You may also like our other articles
Why You Need SEO For Your Website
Why You Should Hire Digital Marketing Expert
Thank You  
Related Articles
Summary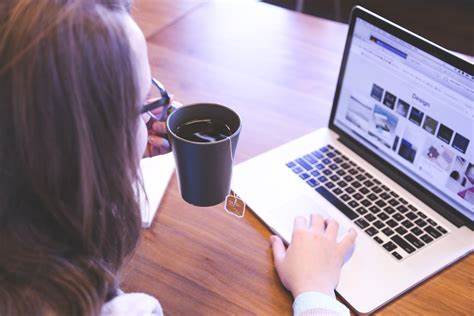 Article Name
How To Start An Online Business in Bangladesh?
Description
How to start an online business in Bangladesh? Platform selection, marketing strategy, customer focus, paper works, all under an umbrella.
Author
Publisher Name
Publisher Logo