When you want to work on SEO, you need some SEO tools. In this article, I have talked about the 10 best SEMrush alternative SEO tools for you.
When it comes to looking at the SEO tool, there are many options available, and semrush is one of the exceptions over there. This is one of those tools which are used by more than 4 million people across the world, but there are some more alternatives available that will serve you as you will get served by semrush.
If you are not aware of them, then here are the 10 best SEMrush alternative SEO tools. are available, which one can consider and get the task done easily without even paying a single penny.
1. Google keyword planner
This is one of the best free semrush alternatives available. If you are going to use this, then the advantages that will be available to you include that you will be able to find new keywords, and also you will be able to get search volume and forecast. The keyword planner will show you some suggestions that you can use accordingly and also search for the keywords from the core.
2. Ubersuggest by Neil Patel
This is also available with some similar features to Google keyword planner, and it provides you free metrics that have search volume, PPC cost, and difficulty. All these are pretty accurate, and you can get an idea easily. This is free of cost and also does the task as done by semrush.
3. Searchmetrics
When it comes to looking at the performance when bicameral, there are multiple tools available in it, which will let you analyze your site performance as well. But when you are using search Matrics, it will provide you streamlined analytics report, and also, this will help you to generate a report of the domain performance on SEO, and also you will be able to find out what to do and how to do.
4. Keywordtool.io
When it comes to searching for keywords, you will find out multiple tools available like semrush. But by using this tool, you will be able to generate up to 750 long-tail keywords for every search you are making. This tool came up with a collection of related questions and targeted keywords that one can use, and it will also let you get an idea about the keywords which you can generate. If you want to perform the keyword search on platforms like Instagram, Playstore, Twitter, Amazon, the same can also be done.
5. Screaming frog
Screaming frog is also used for Website crawling, and this is used for site audits, including finding broken links, creating sitemaps, and as mentioned website crawling. You can Discover exact duplicate URLs, and also you can quickly create a site map easily. The analysis for page titles and meta descriptions is also available with lender titles. Internal linking and URL structure can be easily evaluated by using it.
6. Varvy SEO tool
This SEO tool is used for site audits, and there is no need for YouTube to pay even a single penny for it. You can find out your site and also resolve the page speed issues easily. Also, site accessibility issues will be easily discovered which you can fix later on. And also, in case there is an issue in the HTML, the same will be discovered easily.
7. Keyword planner
The keyword planner also hits at the top of the list when one is looking forward to free tools, somewhat like SEO. This will give you related keywords that are sorted by relevance, and also average monthly searches will be available, the beta value for the keyword, and so on will be available, which can help you to be in competition easily. Also, the best part about using this is that you can go along the data of four years back easily.
8. Google search console
If one is looking forward to a free tool-like semrush, then the Google search console is the best choice for you to have. This rule will help you to find out the detailed reports about your page is visibility on Google, and also you will be able to learn about the exact clicks done. Also, this will help you to learn whether your page is running properly or not.
9. Site tools.co
This is also one of the considered choices by the users. It will let you get available with website tools, which include meta-tags, HTTP status, link review, the density of the keyword, review of the image, redirect checker, source code, and so on. This will help you with SEO Audit, and it will act as the keyword tool as well. There is no need for you to search for others when you are using this particular tool.
10. SEO tools center
SEO tools centers are also proven out to be the best tool for SEO checker services. You will be able to find out backlinks, article rewriters, keyword positions, without even paying a single penny for it. Also helping that is available, which will help you to understand the working of SEO tools Centre easily.
End Words
These are some of the free tools which are available as the alternative to semrush, and one can use them easily. But make sure when you are using all these rules, here are some also available. You cannot neglect them, and then you can go for the one which will perfectly suit your requirements.
If you have used semrush available, then there might be chances you will not like this one at all, and also, you will feel like there are multiple features that are lacking in it. Therefore if you want a tool for advanced features, then you can consider semrush, ahrefs, or others available and get them easily. Some of the tools are available at reasonable prices, and some of them are available at a bit high prices. You can get all information about ahrefs at ahrefs using the guide. This is totally your choice which do you want to purchase and which will suit your requirements. Some of the tools are there, which can be run on premium only, or some of them are available with both options. For more details, you can visit the online portal and get the details about it.
FAQ
Are all these SEO tools free?
You can use free these tools for a few features. In the paid version you will get more features.
What SEO Tools do you use?
Naturally, I use SEMrush, Ubersuggest, Keywordseverywhere, MOZ, Ahrefs.
Do you think free SEO tools are enough?
At the initial stage, free SEO tools are enough.
Can I do SEO without using any Tools?
We are using SEO tools for getting information. You can do SEO without using these tools. But it will take a long time to gather the information.
What is the basic difference between free and paid SEO tools?
In the free version, you will not get the full report. Paid version will give you the full report.
Relative Articles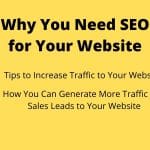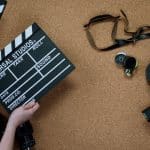 Author Bio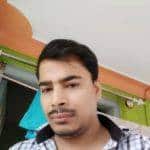 I am Soumik Ghosh, founder of Tekkibytes. In my blog, I write about buzzing Technology news Tips, Internet Marketing, etc. By profession, I am an SEO expert involved in Digital Marketing for more than 8+ years now.
Summary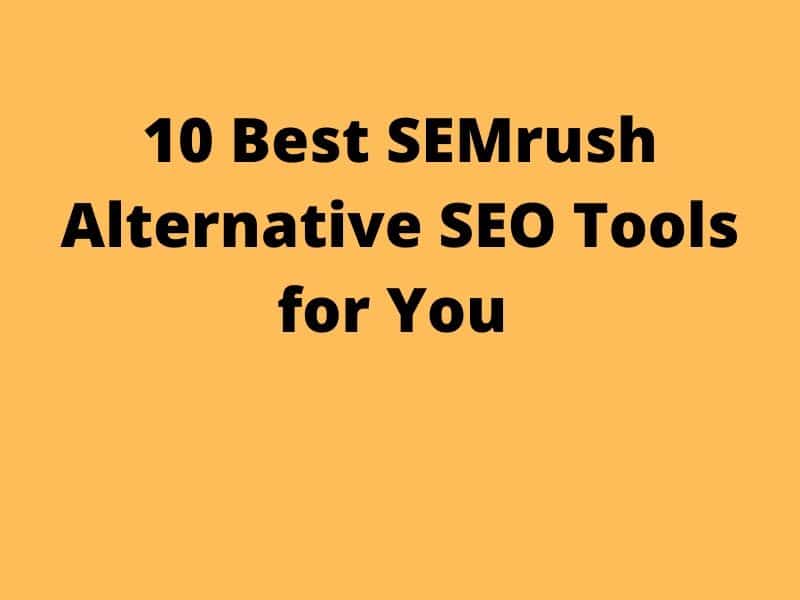 Article Name
10 Best SEMrush Alternative SEO Tools for You
Description
When you want to work on SEO, you need some SEO tools. SEMrush is very popular and femous SEO tool. But due to paid version many people can't use it. In this article I have talked about 10 best SEMrush alternative SEO tools for you.
Author
Publisher Name
Publisher Logo