Today I will share a startup idea that can change the e-commerce delivery systems in the future. Let's jump into the deep:
What is the startup idea?
Startup ideas are those ideas that can solve social and entrepreneurs' problems.
The idea, which can reduce your cost.
That can give you opportunities to earn money within your regular life.
That may break the conventional system.
Before starting, just look back on how e-commerce delivery systems are working.
Around the world, all e-commerce companies are using three systems for the delivery of their products.
Using own delivery system: It requires huge manpower, vehicles, and big investment
Using the third party: Many small courier companies are working for e-commerce companies to deliver their products.
Government post office: Government post offices have a very big network and they are cheaper than the other two systems. Many companies are also using this system.
All the above three systems are costly and time-consuming. In the tough competitive era, customers are looking low cost and short term delivery systems.
All the above three systems have an express delivery system, but that is more costly.
Let's see how my idea can reduce the cost of delivery and time.
Just think how many people are roaming in your city from one area to another area for their needs every day or every hour. It may be uncountable. All these people are moving from one place to another place by expending their own pocket money.


If we can use these people for caring e-commerce products (naturally these products are very small and low weight), these people can earn money, e-commerce companies can deliver their products within a very short time and definitely the cost of this system will be very low comparing to the conventional e-commerce delivery systems.
How Does This System Will work?
Just think about the Uber app. How uber is working? People who are roaming with their car or vehicle from one area to another area, just open the uber app. Those who need a car drop just set their destination. His nearest uber (who can drop him) car accept the request, drop him at his destination and earn some money.
This uber app model will be used for my proposed startup.
How this startup can reduce delivery costs?
When you are selling your products online, you can't expect that your customers are always within your area or city.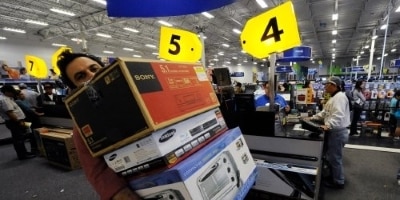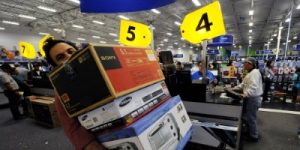 Now, what you are doing when you are an Amazon seller or e-commerce seller? Either you deliver the goods through Amazon/e-commerce sites' own delivery system or you are using any courier company. All the systems need a big establishment. They are employing huge manpower, need many vehicles for their transportation, and using a very big wear house for receiving and delivering customers' products.
All these require a big investment as well as big expenditure.
But when you know that your neighbor is going downtown and you have an order of a t-shirt or a watch from the same place, you can give your packet to your neighbor for delivering at the same place or area. This system doesn't require big space, manpower, vehicles. So, no need for investment as well as expenditure.
On the other hand, your neighbor will happily do the work as he is getting some money.
In this system, you don't need to use DHL, FedEx or Amazon Express. Your customers will be happy when they have to pay a lower amount for delivery.
How to This System Can Reduce Delivery Lead Time
My proposed system can reduce product delivery lead time significantly.
Let's see how the current delivery systems are working.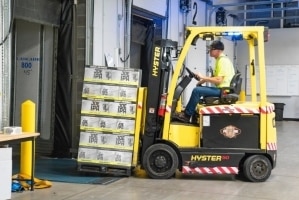 In the current e-commerce marketplace delivery system, merchants are sending their goods to the e-commerce hub points. Then e-commerce companies are collecting the goods from the hubs and sending them to the central wear house. In the central warehouse, they short out the products as per delivery destinations. Then they send the goods through their own vehicles to the destinations. These total processes require 5-7 days.
How my propose system will work within a short time?
In this system, you don't need to send the goods to the e-commerce hub points. So the total processes of the current delivery system will not work and the lead time of 5-7 days will not require.
When you use my proposed system, you can find who going to your required destination. You just hand over the goods to the person who is going to the destination and happy to deliver your products.
This total system will require only 1 day.
You can make your customers happy to offer them 1-day delivery within a very small amount of delivery charge.
What difficulty you can face in this delivery system?
You can't use this system on COD delivery as there are many unknown persons who may do this job.
As the people who are roaming and you are using them for our product delivery, they may not be as professional as the delivery company.
What technical support required for this system?
It requires 3 different types of apps.
1st app is for those who are roaming or traveling to one place to another place.
2nd app is for e-commerce merchants or the suppliers of the products.
3rd app is for the company who will work for this startup. This app should install in the e-commerce marketplace. So, when a customer orders any product at an e-commerce marketplace like Amazon, this app will generate a report with the product, destination and send it to the product supplier and supplier's nearby people. Within these people, anyone can accept the job. One, who accepted the job and supplier, can communicate with each other using their app.
How this startup can change the conventional e-commerce delivery system?
Think about uber. Uber doesn't have any own taxi, but this is the largest taxi service in the world. They already break the conventional taxi service.
The same system will work on this idea. People are roaming in areas, one area to another area, one city to another city and one country to another country. If you can use them for carrying small packets and pay them some money, they will be happy to work for you.
In this system no need to employ delivery men, delivery vehicles, warehouse. This system also reduces the delivery steps like merchant sending the goods to e-commerce hub points, collecting the goods from hub points and send to the central warehouse, shorting out the goods as per destination in the central warehouse.
Reducing all the delivery steps, delivery men, vehicles and warehouse can be a cause of reducing delivery cost and lead time.
This is the reason, this startup idea can break the current e-commerce delivery system.
This whole process can be implemented in an area, a city, whole country, and whole world.
Conclusion:
This startup idea comes to my brain when I was facing difficulties to deliver my e-commerce products. I don't have any idea that, is there anyone already started this startup or not.
It requires more research before implementing this idea.
If there is anyone who wants to work with this startup, can call me at +8801817096395 or email at mustafasakib45@gmail.com
Related Articles
Summary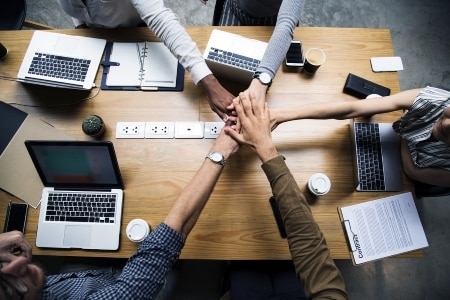 Article Name
Startup Idea for E-commerce Delivery System
Description
E-commerce delivery is booming and every e-commerce organization is facing problems with its delivery. It is a startup idea for e-commerce delivery solutions.
Author
Publisher Name
Publisher Logo